'Cheap rubbish': Fans are not happy with NSW Origin alternate jersey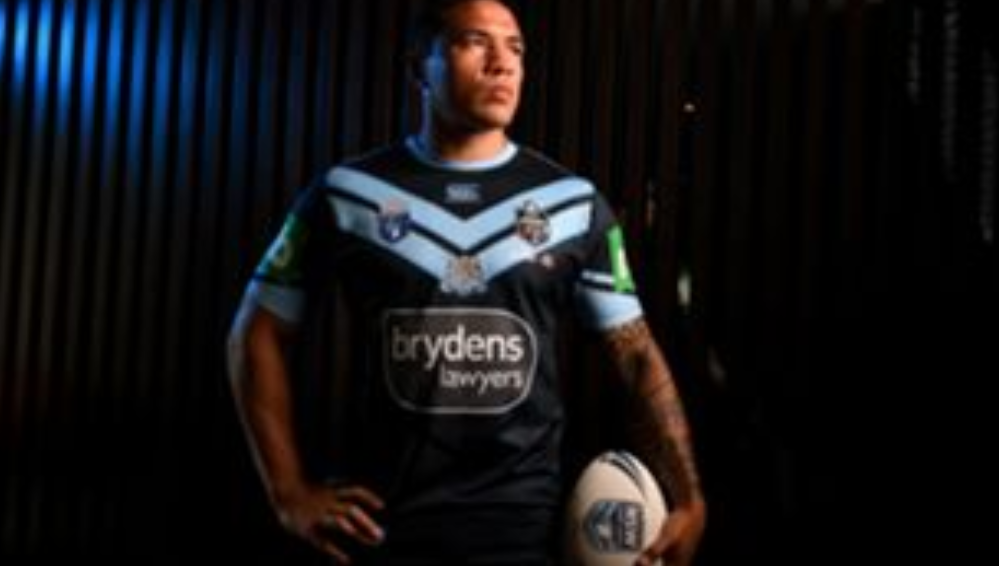 BY KANE AUSTIN
For the first time in history, the New South Wales Blues will wear an 'alternate' jersey in State of Origin.
The Blues will wear the predominantly dark blue strip in Origin II in Perth next season.
"We pride ourselves on being innovative and this will be the first time in State of Origin history that a team has used an alternate jersey," coach Brad Fittler said on Thursday night.
The announcement brings back memories of the infamous NSW strip of 1997 – the one and only time the state went away from its famous sky blue jersey.
It's left-field – very Fittler, if you consider the navy blue has more chance of clashing with the maroon Queensland jumper.
The sky blue is one of the most recognisable jerseys in the southern hemisphere.
The81stMinute's Scott Dillon can't get his head around the decision.
"We (NSW) only play three games a year so why do need another jersey," he said.
"Are we going to ask Queensland really nicely to wear a white jersey for that game?"
"Western Australians want to see the sly blue jumper. Not something some marketing guy thought up on his morning run.
"It's a bad idea."
Fans on social media weren't impressed, either.
Ridiculous. Is this April Fools? Get on to Canterbury and get them to switch it back. This is the dumbest idea ever. It'll clash like nothin else. It's the sky blues vs maroons FFS. 🤬

— R Y A N 〽️ (@razzninho) November 1, 2018
This is absolutely dog shit. You've completely disrespected the iconic sky blue image. I almost hope Queensland win as that's the sort of karma we deserve for this atrocity.

— Simon Frazer (@simonjfrazer) November 1, 2018
Why? What team do we play that the sky blue colour would clash with?

— T Mac (@MckillopTony) November 1, 2018
This has to be the dumbest decision ever in the history of origin! No need for an alternate jersey. If it's worn then I'm not watching

— Jarrad Rees (@jrinbulli) November 1, 2018
No, no ,no. Looks like cheap rubbish

— allan ingleton (@allaningleton) November 1, 2018
Have you idiots completely lost your mind? Who's come up with this farcical idea?
How does this encompass the tradition and core values that Freddie, NSW Legends and the State of NSW believe in? Stop listening to marketing idiots and millennial 'influencers'.

— Jaco (@Jaco_1979) November 1, 2018
Sorry but this is not good pic.twitter.com/zaVQvEFZZ5

— Ill (@warraSteelers) November 1, 2018