2019 All Stars jerseys revealed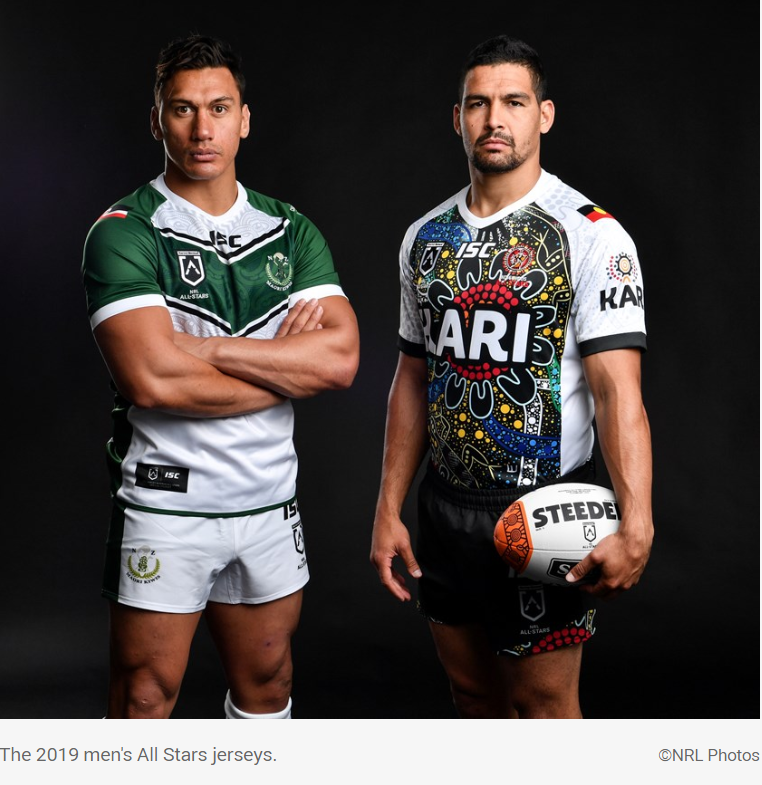 The NRL has revealed the 2019 All Stars jerseys to be worn by Indigenous and the Maori sides.
AAMI Park will host the match on February 15.
"The All Stars matches provide a fantastic opportunity to learn about and celebrate cultures amongst Indigenous and non-Indigenous players and fans," NRL Senior Manager of Indigenous Strategy Mark Deweerd said.
"Each of the artists has delivered striking designs and I know that every player wearing one of the four jerseys will do so with pride, knowing they are representing their family and heritage."