What about Wayne? Seven-time champion the forgotten man as Wests Tigers/Panthers feud rolls on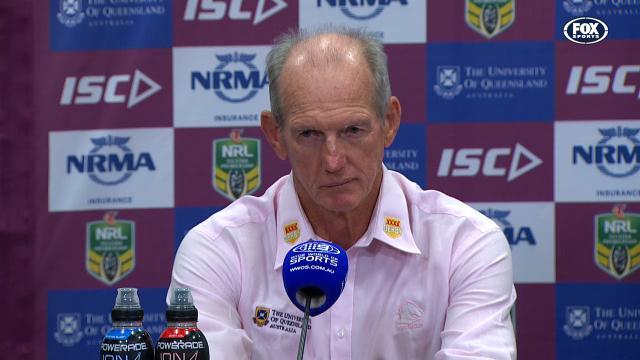 BY STAFF WRITERS
Ivan Cleary has coached his last match at Wests Tigers and Wayne Bennett is set to replace him. That's the good oil if you believe what you're reading across Australia's different media outlets.
It's all a little confusing but let's keep it simple.
Cleary wants to coach his son, Nathan, at the Penrith Panthers. The club that sacked him for "looking tired" all those years ago. Wests Tigers have a contract with Ivan until the end of 2020 but aren't happy with the constant rumblings about the Cleary reunion. Some say Ivan was always going back to the Panthers.
Bennett is contracted to the Brisbane Broncos until the end of next season but the Broncos have told him he is unwanted after that.
According to reports, Wests Tigers would be happy to take Bennett right now if the Panthers are willing to pay out Ivan's contract.
A story in The Daily Telegraph on Thursday says Ivan has signed with Penrith from season 2021.
"The club and Ivan's management have formally agreed to terms for '21, '22 and '23," a source told the News Corp paper.
"It will now be interesting to see what transpires over the next two years of his contract at Wests Tigers.
"There is still a chance Ivan will at Penrith next season. Would you want him at your club if he has signed somewhere else? That's the reality. Penrith isn't in any hurry. Cameron is organising things as we go."
It might be good business from Penrith but it will be just as good of Wests Tigers if they dug their heels in and not let Ivan go until their compensated.
All the while, a seven-time premiership-winning coach, is the third wheel in all of this.
Bennett is an afterthought but could do great things at Wests Tigers in a very short amount of time.