Tonga's World Cup payback that could end a 4363 day Kangaroos record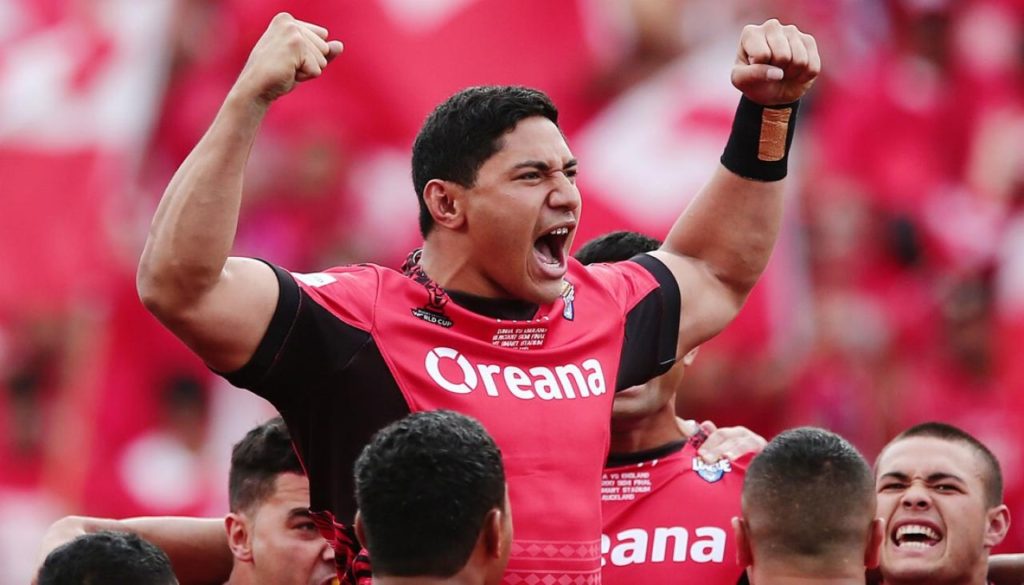 BY CURTIS WOODWARD
@woodward_curtis
It has been a remarkable 4363 days since the Australian Kangaroos lost to a side other than New Zealand but face that prospect this weekend when they come up against the rising force that is Tonga.
Australia went down by just two points on the weekend against the Kiwis in Auckland – bringing in a new era without Cameron Smith, Johnathan Thurston, Billy Slater and Cooper Cronk.
The 26-24 loss for Mal Meninga's men sets up a mouth-watering showdown with the Mate Ma'a.
Tonga, packed full of star power, are a legitimate chance of upsetting the World Champions this Saturday.
You have to go all the way back to November of 2006 to find Australia's last defeat to a team other than their old Anzac sparring partners.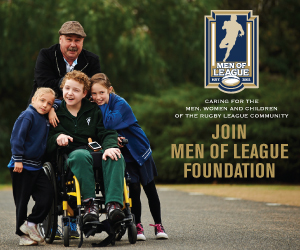 On that night, Great Britain beat the Kangaroos 23-12 at the Sydney Football Stadium.
The Kangaroos included the likes of Darren Lockyer, Karmichael Hunt, Nathan Hindmarsh, Jamie Lyon, Mark Gasnier and Petero Civoneciva. A tall, lanky rookie played on in the wing in Greg Inglis while Cameron Smith came off the bench. It was the infamous night Willie Mason gave it to opposition prop Stuart Fielden. The tourists however – led by Gareth Ellis, Jamie Peacock, Sean Long and Paul Wellens – came away with a famous win.
John Howard was prime minister, ARLC chairman Peter Beattie premier of Queensland, Anthony Mundine and Danny Green squared up at the SFS, Ian Thorpe retired from swimming while Shane Warne and Glenn McGrath announced they'd be pulling stumps on their cricket careers.
Since 2006, Australia has lost just six matches, all of which against the Kiwis.
Australia face the unknown this weekend in what will be a sea of red – a sold out Mount Smart Stadium – all of them behind the Tongans.
Hooker Siliva Havili has called it the biggest game in the country's history and it is hard to argue.
"This is probably the biggest game in our wee little country's history, going up against the world champions," Havili said.
"We need all the time we can get to prepare the best we can – hopefully having these 10 days in camp will pay off.
"The more time we spend together, the more comfortable we get with our teammates and develop that trust, which we hope will lead to a good performance."
Tonga sat back and watched the Kangaroos as they struggled against New Zealand.
Aussie coach Mal Meninga said post-match he wouldn't be making big changes.
"I hate losing, we all do," he said.
The population of Tonga is apparently just over 100,000. There must have been north of 25,000 of their supporters at Mount Smart today. This was their national anthem #RLWC2017 pic.twitter.com/83cf5YB75p

— Gareth Walker (@garethwalker) November 25, 2017
"Obviously the papers tomorrow and the media tomorrow will be talking about the Kangaroos are vulnerable in our transition, I guess you'd call it.
"We've got a bit of work to do. I can assure you we'll be ready for next week. We'll be ready for it physically and mentally – I think they think we're beatable."
Remember too, that this Tongan side, was just moments away from a shock World Cup final appearance in 2017 before it was taken away from them by a referee's decision. A call that divided fans for weeks following the match. Some argue this is the final we never got.
Tonga have lost this World Cup Semi-Final but their fans are celebrating a wonderful #RLWC2017 campaign pic.twitter.com/gX8jov9zIn

— Sky Sports RL 🏉 (@SkySportsRL) November 25, 2017
Jason Taumalolo and company haven't forgotten that pain.
And while this is a completely different Kangaroos outfit – the jersey hasn't changed.
Tonga has been hunting the Australians ever since the World Cup.
This is Tonga's final.
@woodward_curtis