The 'Professional All Blacks' and how a Kiwi postal clerk helped create Australian rugby league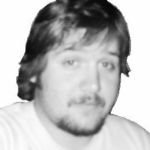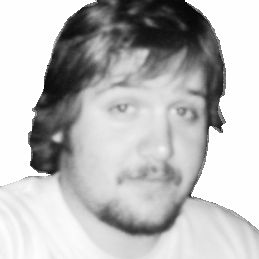 BY CURTIS WOODWARD
Us Australians consider men like the first dual international Dally Messenger or administrator J.J. Giltinan as the forefathers of rugby league in this country. It may then come as a shock to know that if it wasn't for a postal clerk from New Zealand – things could have looked very different today.
We all know at least the basic story of rugby league's humble beginnings.
Disenchanted rugby union players in England were desperate for better conditions. From that unrest came forth the birth of the greatest game of all. In the southern hemisphere, a man from Wellington named Albert Baskerville was determined to organise a tour to Great Britain. He wrote to the Northern Union – the breakaways – proposing a tour. He would quickly be disowned by his rugby union club and banned from attending union matches in New Zealand.
"Present appearances indicate that the professional Rugby scheme has fizzled right out," a NZ Truth article began.
"Baskiville [sic], who is credited with being the arch-conspirator, has attained a very fair measure of notoriety throughout the colony at the expense of being "put up" for concocting such a vile project and attempting to besmirch the fair fame of New Zealand Rugby."
Baskerville was undeterred.
He convinced eight All Blacks from the 1905 tour of Britain to join his rebels.
The Sydney media labeled them the 'All Golds' – everyone else called them the 'Professional All Blacks'.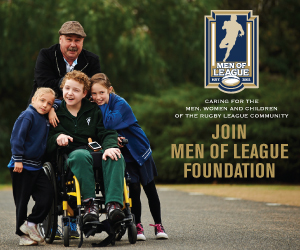 On the 8th of August 1907, the NSWRL was formed. Interestingly, the first three matches of the All Blacks' tour were played under union rules with the tourists beating New South Wales 12-8 before going on to take games two and three. Messenger, who had already agreed to join the All Blacks on their way to England, excelled for NSW in a losing side.
During their voyage, Baskerville's team was challenged by the Sri Lankan union side – then known as Ceylon. The All Blacks prevailed 33-6 at the Colombo Racecourse (this too was played under union rules).
There was much buzz about their arrival in northern England. On the 9th of October 1907, the All Blacks faced Bramley in their first match under Northern Union rules. They won 25-6. Victories followed against Huddersfield, Widnes, Broughton, St. Helens, Merthyr Tydfil, Keighley, Hull F.C, Dewsbury, Swinton, Rochdale, Yorkshire, Salford, Hull KR, Ebbw Vale, Northern Union and St. Helens.
They also had their fair share of losses: Wigan at Central Park, Barrow, Leigh, Oldham, Runcorn, Bradford F.C, Halifax, Warrington, Wales, Cumberland, England, Lancashire, Northern Union (they'd win their following two clashes) and York.
There were two draws on the tour – they came against Wakefield and Hunslet.
By the time they returned to Australasia, NSWRL's inaugural season was up and running.
They smashed Newcastle and a Northern Districts combined team and then lost two matches to NSW before beating Australia 11-10 at the Sydney Showground. They then went undefeated in a four match trip to Brisbane before coming back to Sydney for one last clash against Australia.
They would lose that final game to the Kangaroos but more importantly – the seeds had been sown.
Rugby league was on its way.
The following week, Messenger was back at the Showground in Eastern Suburbs colours. He kicked two goals as Easts defeated North Sydney 19-11 in round six.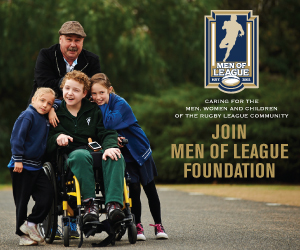 Sadly, Baskerville had passed away only weeks earlier in Brisbane.
On the 9th of May, Baskerville was talked into running out for the All Blacks (or All Golds – whatever you please) against Australia in Sydney. He even scored a try.
Unfortunately, he became ill on the trip to Brisbane and died of pneumonia.
Baskerville had talked his weary tourists into an extra leg back in Australia after their groundbreaking success in Britain.
It would be his downfall.
He was only 26.
*We have quite rightfully added Albert Baskerville to The8stMinute Hall of Fame.