News outlets are rabid vampires ripping at the flesh of a game that keeps them alive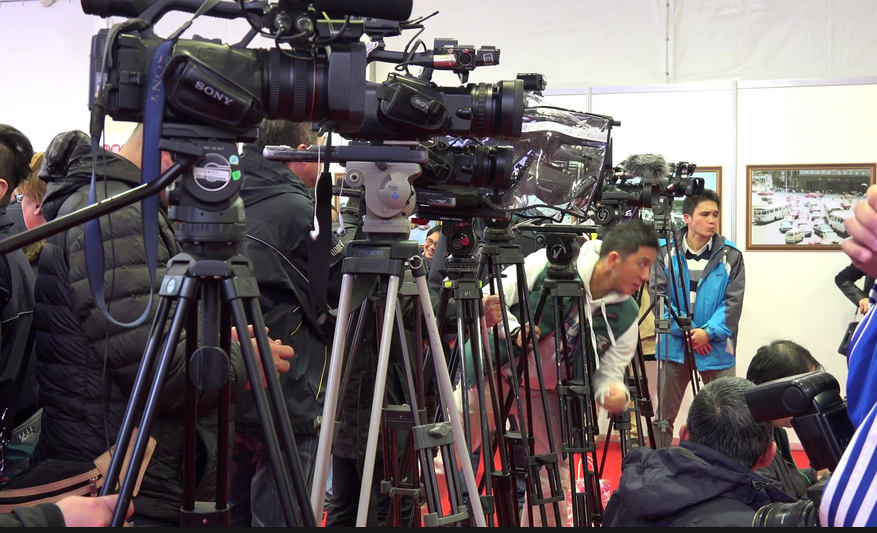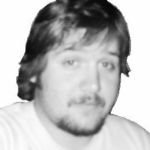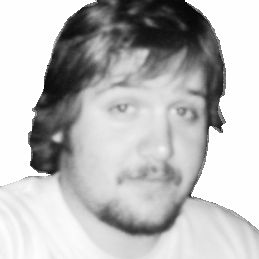 BY CURTIS WOODWARD
@woodward_curtis
Rugby league has taken plenty of abuse over the years. Ever since Mrs. Messenger gave Dally her blessing to switch codes, rugby league has been the victim of all kinds of skullduggery.
You name it and rugby league has survived it. From the Super League War to sex scandals, salary cap cheating to dog humping. Anything else would be already dead by a thousand cuts. But not rugby league, the great survivor, the thickest of skins.
And here's the thing.
Most "incidents" should be reported on. As long as it is in the public interest – it is news.
Certain sections of the media have thrived (and now survive) on tabloid sensationalism. As long as you're getting clicks, who gives a shit?
Some may not agree but rugby league players are not role models. They are athletes, put on this earth to reach their absolute peak physical fitness, push the boundaries of what a human being can withstand mentally and at the end of the day, win games of footy.
When a kid puts up a poster of his favourite player, it is because the player is really fast or a great defender or really big.
There is no other reason.
They are sports idols – not role models.
There has been a revolution of sorts in 2018. Fans and some in the media have started to push back. For too long players have felt like prisoners within their own game. Where have all the personality players gone? They're locked up within their own minds too afraid to be themselves. The NRL is a never ending conveyer belt of clichés.
And why is that?
We roll up to the games and watch in our millions at home. We follow our favourite teams on Facebook and Twitter. We buy the absurdly-priced jerseys.
The problem is, these news outlets, so consumed by the advertising dollar, will do whatever they have to to get your eyeballs on their stuff.
They do it because they know you'll click.
It's a vicious cycle.
But the end doesn't justify the means.
Canterbury's Mad Monday was celebrated behind closed doors. Their big mistake was taking the party to an open area where photographers can take as many happy snaps as they wish. But if the photographer isn't there, staked out for hours on end, he doesn't get the photos.
Where's the moral integrity of the newspaper or the editor at the very least?
No photographer – no "outrage" from an embarrassing few and no fines. Worst of all, players have actually been charged by the police.
The end doesn't justify the means.
The Today Show's Georgie Gardner called it "yobbish" behaviour.
Who gives a dying duck if Georgie Gardner thinks it's "yobbish"?
Pretty sure you can't photograph someone nude without their knowledge but anyway.
And then Channel 7's Sydney news team says "hold my beer".
So get this right: A couple of Wests Tigers players are out having a drink when the cops come through with a sniffer dog for random inspections of the club's patrons.
7 News Sydney tweets: "@WestsTigers players have been involved in drug raids conducted at the weekend. Sources have told 7 News that police from Burwood carried out drug dog raids at the Illinois Hotel in Five Dock on Saturday night."
Better still – they put a reporter out the front of League Central with 'BOMBSHELL' and 'EXCLUSIVE' plastered all over the screen.
Who approves this stuff?
The end doesn't justify the means.
And then there's the latest with South Sydney players "embroiled" in another "scandal" set to "shock" the game "to its very foundations".
"Yeah, right".
There is more to this story but all we know right now is that a woman chased a player on Instagram, slid into his DM's, ended up on video chat with him and she took screen shots of him and or other players. We know she's hounded the club and then taken it to the media. We also know that she only took screen shots of them – not her.
Hmm, all sounds above board.
What was she doing?
At this point, it's news. But there is clearly more to this.
But that doesn't matter. Clicks, clicks, clicks. It's the NRL, burn that shit down!
Sunrise tweeted: "Rabbitohs players are facing allegations they exposed themselves to a young woman on social media without her consent".
Channel Nine posted this: "The NRL is engulfed in a new scandal this morning – this time involving the South Sydney Rabbitohs."
The constant bombardment of our players is sick. News outlets are rabid vampires ripping at the flesh of a game that keeps them alive.
Look at you all, on your highest of horses, snarling and spitting at our players.
Executive first, trial later.
The saving grace is rugby league will live and be loved long after you've all had your fifteen minutes of fame.
Enjoy it while it lasts.
@woodward_curtis
Join the Steele Sports Commentary Team this Saturday from noon for all the action of the preliminary final of the Intrust Super Premiership between the Penrith Panthers and Newtown Jets live on steelesports.com.au!