Is the 1994 finals series the greatest of all time?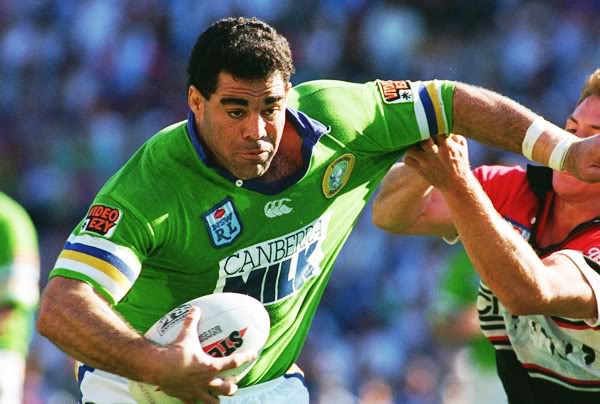 BY STAFF WRITERS
The 1994 NSWRL Finals series is peak rugby league for many fans who remember the good old days of afternoon footy.
In fact, every game played in the '94 series was played during the day!
And despite two interstate sides (three if you count Manly), the smallest crowd of the entire finals was 33,641 and that game included the North Sydney Bears!
What a time.
Sit back and enjoy!
Week One
Raiders 26 def. Bears 16
Broncos 16 def. Sea Eagles 4 (eliminated)
Week Two
Bears 15 def. Broncos 14 (eliminated)
Bulldogs 19 (into the grand final) def. Raiders 18
Week Three
Raiders 22 (into the grand final) def. Bears 9 (eliminated)
Grand Final
Raiders 36 def. Bulldogs 12