From Albert to Villasanti: The heroes and villains of grand final day we will never forget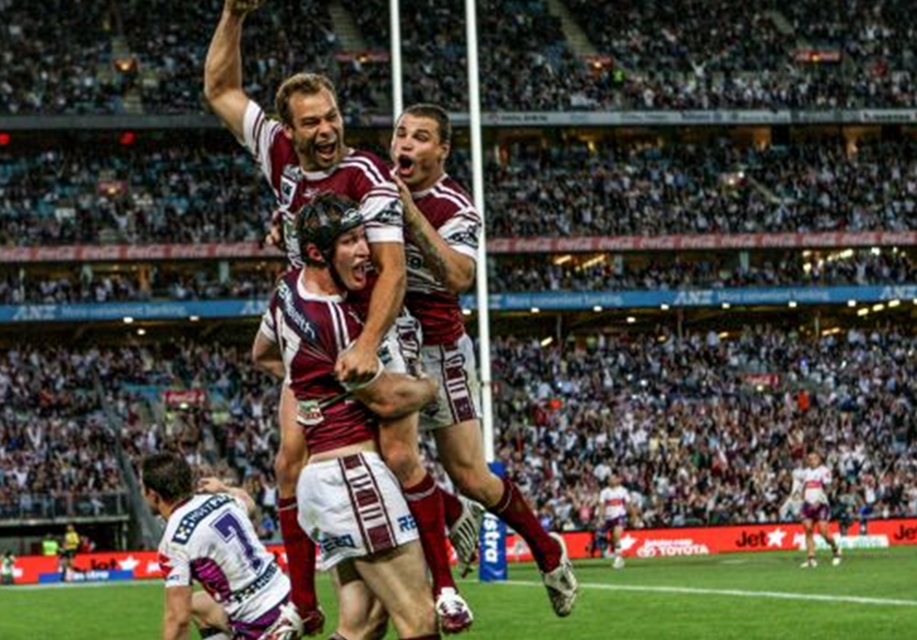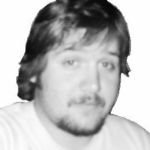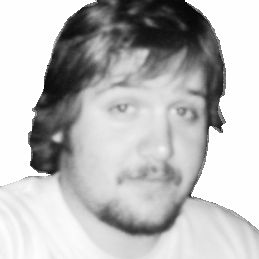 BY CURTIS WOODWARD
@woodward_curtis
Rugby league grand finals have a funny way of catching players in time. For one set of fans, they can be the heroes for all eternity with a miracle tackle or a rampaging run. Supporters on the losing side see them forever as the villain from a horror movie that plays over and over again.
Sometimes, the villain can come from your own team. A high tackle, a knock on.
Mostly though, we remember the moments. If you close your eyes and wander far enough away, Canberra Raiders fans can still see unlikely, veteran prop Paul Osborne, in the side for the suspended John Lomax, having the game of his life in 1994. Trampling down blindsides, hooking the football around the back of desperate Canterbury defenders and releasing teammates toward the try line. Behind him, not too far away at all, Steve Jackson is leaving exhausted Balmain players in his wake.
And with the whisper of an echo, Darren Albert runs over the same blades of grass and off under the goalposts to send the city of Newcastle into nirvana.
Jason Stevens runs on for St. George in his first ever grand final, he runs back off with a broken thumb. A groggy Ellery Hanley isn't far behind.
Stevo's mate, Nathan Brown, still has his arms raised wondering where the hell Matthew Ridge just went. Fifty metres away, with the late afternoon sun shining down, Royce Simmons crashes over for his second try in the south-eastern end of the ground.
One of the best Grand Final tries of all time.
Benji's famous flick pass to Pat Richards in the 2005 Grand Final. #weststigers #tigers #balmain #wests #magpies #flickpass #flick #nrl #classic #brilliant #great #speed #footwork #wow #awesome https://t.co/yhIoinclYq

— Nrl Best Tries Hits and Biffs (@NBiffs) August 30, 2018
Elias is hitting crossbars, Harragon is waiting for Carroll, Renouf is flying.
These moments in time – these games are still being played.
Don't forget Wayne Bennett's Dragons in 2010 or Craig and Dean Young crying tears of joy – embracing in the middle of Homebush.
Never forget the minutes before the 2014 decider with the Bulldogs already on the field. The anticipation as South Sydney prepared to enter the field of battle. They made Canterbury wait and wait and wait. 'Glory, Glory' bellowed over the PA system and out they came. Then came the first hit. James Graham on Sam Burgess. For England, James!
The cheekbone. The Goanna. Russell Crowe.
And if South Sydney's 21st title was grand what about Cronulla's 1st two years later?
Joey Johns puts Darren Albert through a gap & over the try line as the Knights win the 1997 GF #NRLGF pic.twitter.com/jik51pE04n

— bettingclub (@bettingclubaus) September 28, 2016
Shane Webcke running out with a broken freaking arm. Steve Simpson trampling little Jason Taylor. 'Beaver' Menzies scoring his last try in his final match.
Remember Richard Villasanti's shot on Roosters skipper Brad Fittler? You can still see Adrian Morley and his mates twitching, snarling, ready for revenge.
Melbourne's legendary fullback Billy Slater is still out there looking for bits of his ear.
Scott Sattler!
Benji's flick!
But does one grand final of the modern era boast as many moments, heroes and villains as the 2015 showdown between the Broncos and their little brothers from the north?
The final seconds, Broncos in front, Michael Morgan desperately shapes to the outside and sends Kyle Feldt away with a glorious one-handed pass. It comes down to Johnathan Thurston and his masterful boot. It was meant to be. Just Thurston, a sideline conversion and millions of rugby league fans. Only rugby league can sit back and not be happy with that. Because only our game can top that.
What could be better than a Thurston kick to win the Cowboys their maiden crown?
We know what happens next.
Only rugby league.
The greatest game of all.
@woodward_curtis