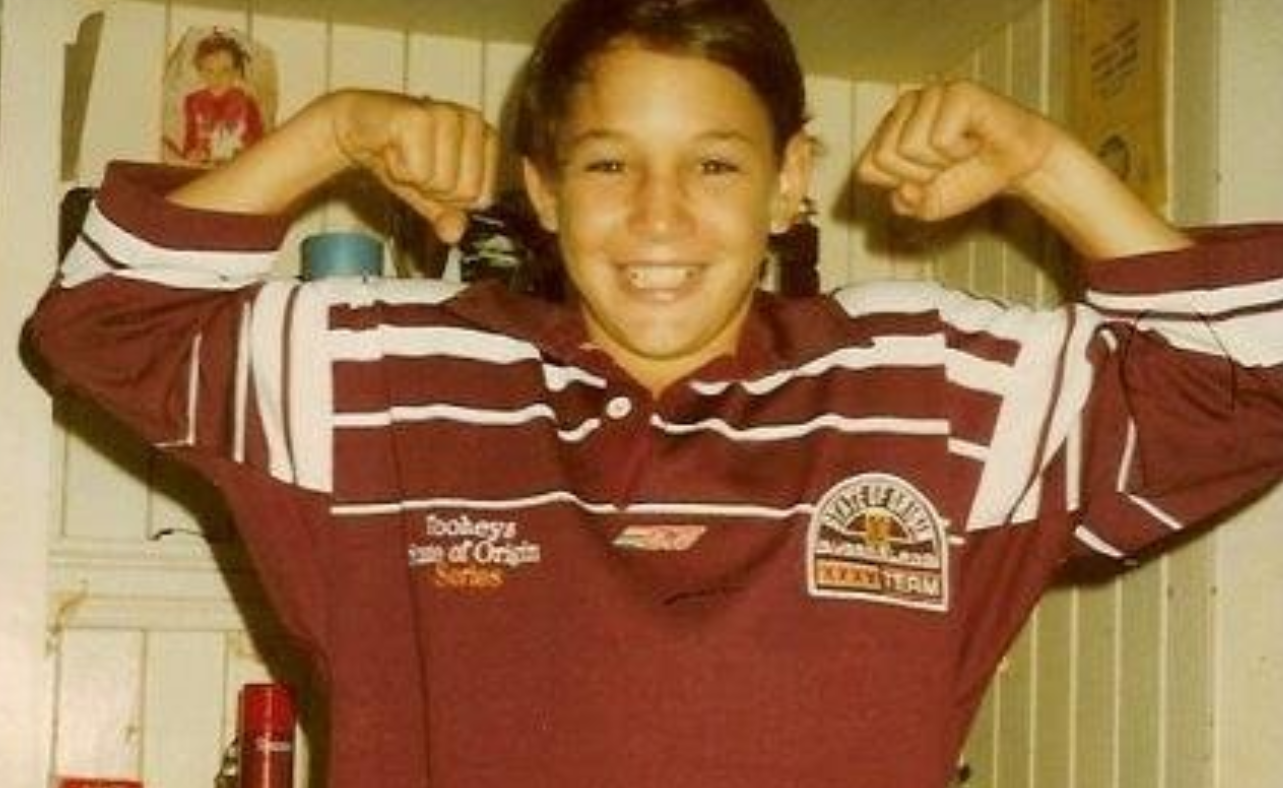 Chaos and flair: The story of an Innisfail kid who made a decision that changed everything
September 19, 2018
BY CURTIS WOODWARD
@woodward_curtis
Here is something you may not know about Australia's greatest ever fullback. If Billy Slater did not leave high school as a 15-year-old, we probably would not be celebrating his illustrious career this weekend.
On Friday night at AAMI Park, Slater plays his last ever game in front of his adoring Melbourne Storm fans. If Melbourne lose to the Cronulla Sharks, they not only miss out on a grand final appearance but they will say farewell to Slater.
But it could have been so different.
Billy Slater, the superstar, almost never was.
Yes he always had the talent and that speed that has made him famous. He was always in the representative teams too. But just like many other kids, school wasn't for him. And a bored kid locked inside four walls is going to find other ways to entertain himself.
So his father gave him an option: find a full-time job and he could leave school.
Off he went.
Which is @billyslater's greatest try?

Comment to VOTE… 👍 ❤️ 😆 or 😮 pic.twitter.com/W5SjVECwqf

— Melbourne Storm (@storm) August 28, 2018
Slater still may have made first grade, perhaps even for his childhood side, North Queensland. No doubt there would have been a few Australian and Queensland jerseys too. But leaving school when he did, set off a chain of events that would lead him directly into the path and under the wing of Craig Bellamy.
For the next little while, Slater worked for racehorse trainer Gai Waterhouse in Sydney.
He went back to Queensland and Norths Devils weighing barely 70 kilograms.
"I was getting into a bit of trouble at school so mum and dad said I could leave if I got a fulltime job," Slater told Fairfax back in 2003 only two months after making his NRL debut.
"So I rode for Gai, living on the premises at Randwick. But after six months, I was 70kg and homesick. So I decided to go home and play football again and finished the season playing eight games with the under 18s.
"The next season, I was on the verge of playing A grade but there weren't too many at training and I wasn't happy.
"I had a talk with dad and he said, 'Do you want to give it a go?'
"Dad had played a season with Redcliffe but they said they couldn't promise anything.
"He got in contact with Muppett [Mark Murray, then in charge of Norths, Melbourne's feeder club] and he said if I could get to Brisbane in time for a Friday training session, he'd give me a run in the final trial at the weekend."
The rest, they say, is history.
Billy Slater has deflected attention away from himself, as he prepares for what could be his last game for Melbourne in Friday nights preliminary final. https://t.co/dIKIXO6M9c #7News pic.twitter.com/JdLT345wmq

— 7NEWS Brisbane (@7NewsBrisbane) September 18, 2018
317 NRL games, premierships, World Cup wins, State of Origin, Golden Boots, World Club Challenge, even a freaking mural in AFL-mad Melbourne!
Slater made a decision at 15 and burst through the exits of that school at a thousand miles an hour – the same way he has played throughout his entire career.
He has played with an energy few could ever match. He is a pure legend of our a game. A one in a million icon.
A risk taker, full of chaos and flair.
Lucky for us, Billy Slater didn't stay in school.
@woodward_curtis