Teammate puts Fifita in his place after abusive on-field outburst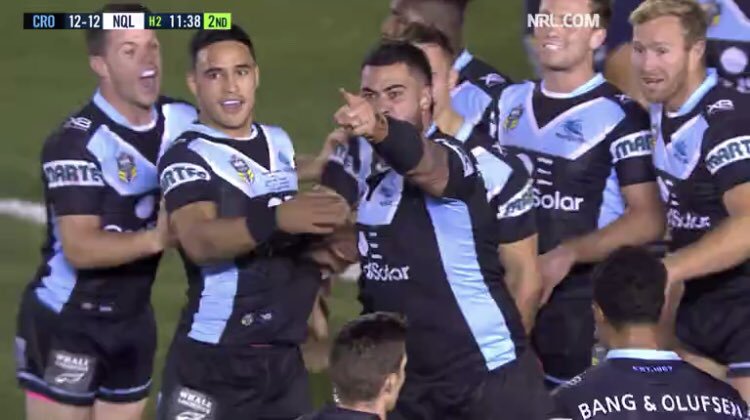 Cronulla veteran Luke Lewis flat out disagrees with teammate Andrew Fifita's actions after the big prop gave the Sharks coaching box an on-field spray after scoring against North Queensland.
Fifita crossed in the win and jumped to his feet, violently gesturing toward the grand stand.
It has since been revealed Fifita was reacting to a conversation he had at half-time with assistant coach Jim Dymock.
"It's definitely not the way to react and it's not the thing we want to be sending out there to kids and all that sort of stuff," Lewis told Triple M on Sunday.
"It wasn't a good look for the game and it wasn't a good look for our side either which is very disappointing because we had a good win and really enjoyed it."
No stopping @andrewfifita from there!#UpUpCronulla#NRLSharksCowboys pic.twitter.com/oQQBhcljvF

— Cronulla Sharks FC (@Cronulla_Sharks) August 18, 2018
Fifita has been earlier replaced in the first stanza and seemed annoyed at being hooked when he was.
Flanagan was asked about this at the press conference with the coach replying: "Good on him, it's not his team."