Saints to hang on: Predicting the top 8 and blockbusters to finish the season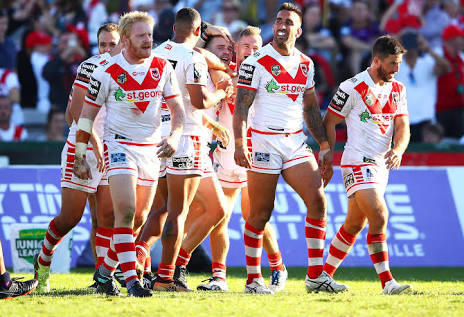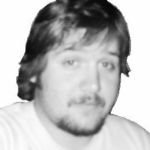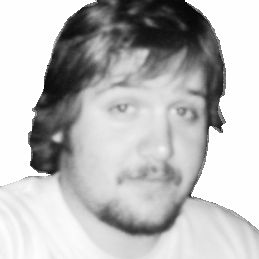 BY CURTIS WOODWARD
@woodward_curtis
Will the Sydney Roosters claim another minor premiership? Can Wests Tigers fight their way into the finals? Are the Dragons gone?
Let's get out the crystal ball and have a look!
Round 23 Big Games
Rabbitohs 22 – Broncos 18
Wests Tigers 34 – Dragons 16
This will not please anyone north of the border but expect to see the Brisbane Broncos slip out of the top 8 this weekend if they go down to South Sydney and Wests Tigers defeat St George Illawarra. I've gone with the Rabbitohs edging the Broncos 22-18 on Thursday night and Wests Tigers continuing the pain for the Dragons with a big 34-16 win on Saturday at Leichhardt Oval. That would leave Broncos at -14 differential at the end of the round and Wests Tigers back to 0.
Don't panic Brisbane. The Dragons aren't done slippin' yet.
Predicted top 8 at end of round: Roosters 34, Rabbitohs 32, Storm 32, Panthers 32, Sharks 30, Warriors 28, Dragons 28, Wests Tigers 26.
There's only one way to sing this…

LOUD AND PROUD! 🙌#OnTheBus pic.twitter.com/rQnef9rENu

— Wests Tigers (@WestsTigers) August 12, 2018
Round 24 big games
Sea Eagles 26 – Wests Tigers 14
Warriors 17 – Panthers 16
Roosters 24 – Broncos 12
Bulldogs 12 – Dragons 10
So Wests Tigers do the hard work and get themselves back into the top 8. Now they have to face the out-of-contention Manly Sea Eagles at Campbelltown on a Thursday night. This has all the trademarks of one of those Wests Tigers shockers. Their record at home against outsiders is terrible. Expect the upsets to continue.
I think the Warriors can sneak passed Penrith at home and I expect to see Trent Robinson turn the screws on outgoing Broncos coach Wayne Bennett.
Dragons to lose again.
Predicted top 8 at end of round: Roosters 36, Rabbitohs 34, Storm 34, Panthers 32, Sharks 32, Warriors 30, Dragons 28, Wests Tigers 26.
The @sydneyroosters go edge to edge and score!#TelstraPremiership#NRLSouthsRoosters #NRL pic.twitter.com/ocRYz2rXgn

— NRL (@NRL) August 10, 2018
Round 25 big games
Rabbitohs 26 – Wests Tigers 24
Storm 22 – Panthers 20
Broncos 30 – Sea Eagles 10
Knights 24 – Dragons 18
Wests Tigers will be valiant in their final round clash against South Sydney but they'll still be beating themselves up about another poor performance at home the previous week.
Storm versus Panthers is a blockbuster to finish the year while Manly won't have enough energy in the tank to go with a desperate Broncos at Suncorp.
With the weight of the world on their shoulders – as usual – the Dragons will head to Newcastle for a date with Kalyn Ponga's Knights. They'll be good but Ponga will be better.
Remarkably however, the Dragons should qualify for the playoffs. Enough to save coach Paul McGregor, again? Probably not.
Wests Tigers fans can blame a refereeing decision that cost them two premiership points earlier in the season but they're also ignoring many other missed opportunities that cost them more.
Broncos will qualify but they won't trouble anyone in the finals.
Predicted top 8 at end of season:
Roosters 38
Rabbitohs 36
Storm 36
Sharks 34
Panthers 32
Warriors 32
Dragons 28
Broncos 28
Back to work for the Dragons in preparation for the Round 22 clash with the Eels. #redv #nrleelsdragons pic.twitter.com/d1m7kV89Pt

— The Dragons (@NRL_Dragons) August 7, 2018
@woodward_curtis