'I've been slandered': Griffin fires up after Panthers sacking
Former Penrith coach Anthony Griffin has appeared on Fox Sports' NRL 360 to hit back at Panthers General Manager Phil Gould.
Here's the best bits:
Mentality
"It comes down to coaching philosophy. Gus has a great football brain, he thinks it should be attacking play on attacking play on attacking play at every stage of the game. I've learnt a lot from him as far as structures and things like that. I'm not proud of the way that ended up either, I played my part in that.
"I've got my own values and I've been brought up in a way that I don't mind standing up for myself, if I don't agree with something I'll speak my mind. It was probably two bulls headbutting each other and no one was prepared to give in."
Who runs Penrith?
"Gus runs the club. It's his club. I say that with all due respect to everyone out there, but he runs the club, he makes all the decisions. Now that I'm not there it's probably a breath of fresh air from that end, not much would be happening out there without his input. That's just who he is, he needs to be in control. I'm not in board meetings but I can tell you it's his club, he runs the club."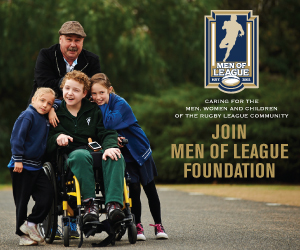 Old school?
"I'd take them with a grain of salt to be honest. You can spin as much as you like about why, or when, but our relationship broke down on coaching philosophy. The suggestion that I didn't involve staff is totally untrue. Gus hasn't coached for 20 years…He hasn't had his head in the fire for 20 years. So if there's anyone old school in the conversation, if I'm in that conversation, he'd have to be in there as well."
The players
"I had a great relationship with the players. I can handle getting axed but suggestions that I don't get on with the players is absolut rubbish. I've been slandered and I'm not going to cop that."