"It's incredibly easy" to cheat salary cap: Brian Waldron
BY KANE AUSTIN
One of the major players in Melbourne Storm's systematic salary cap cheating in 2010 says "it's incredibly easy" to rort the system after it emerged the NRL was investigating Cronulla for potential breaches.
Former Storm CEO Brian Waldron, who was labeled 'King Rat' by media eight years has also taken aim at player managers for their involvement.
"The truth is it's incredibly easy [to cheat the cap]", Waldron told Macquarie Sports Radio.
"History says it's been done in both the major [AFL and NRL] codes over the same period of time.
"How players receive funds – is open certainly for people to take advantage of."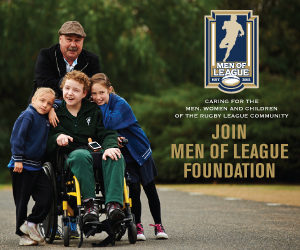 And the former Storm boss didn't hold back when asked about managers.
"Managers absolutely are a party to what took place. Players have an absolute expectation and a right to expect the club they play for abides by the rules of the game," he added.
"People may say 'oh yeah, but surely they knew they got this or that,' No.
"My protection for the players is that the club should have an obligation to look after their players' interests – which means they shouldn't be making those payments in the first place."
The Sharks finish the regular season with a showdown against the in-form Canterbury Bulldogs on Sunday at ANZ Stadium.
Follow our social media channels next Monday afternoon as we announce all the winners of the 2018 Arthur Beetson Medal!