How Immortality reminded us just how much we love the Greatest Game of All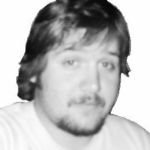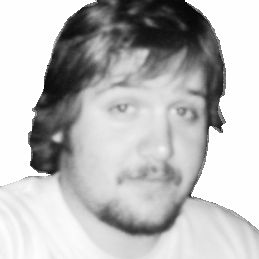 BY CURTIS WOODWARD
@woodward_curtis
Sitting down last night to watch the Immortals inductions on Fox Sports, I couldn't help but keep playing The Rolling Stones' 'You Can't Always Get What You Want' over and over in my head.
I was prepared for whomever the NRL decided to announce. All along I believed Dally Messenger, Frank Burge and Dave Brown had to be there. They were immortal long before Rugby League Week ever came up with the concept. But last night NRL CEO Todd Greenberg opened the show the greatest possible way he could.
"The judges took the view that this was a one-off opportunity to recognise the past, to recognise three players from the pre-war era who became legends of the game," Greenberg said.
From there – you could tell what was coming next.
And in that moment, sometime long ago, a warmth came over Dally Messenger. The great man had just left rugby union for the breakaway competition. He knew everything would be alright.
Someone once wrote of Messenger that he "was full of surprises, unorthodox, flash".
The original superstar.
And somewhere back in history, at a windswept SCG no less, Burge is cutting the opposition to shreds. A decade later and it's Brown for Easts who leaves Canterbury in his wake – Burge is now coach of the Berries. At the end of the game, Burge and Brown come together and shake hands. Two Immortals. The very best of their times.
And just like these three new Immortals, most of their fans are no longer with us.
But they all now live forever through their Immortal idols.
#NRL CEO @Todd_Greenberg has announced Frank Burge, Dally Messenger and Dave Brown as pre-war Immortals. #NRL pic.twitter.com/ABwX5pzjNd

— NRL (@NRL) August 1, 2018
"If the panel did not take this step," Greenberg continued, "we could have lost our chance to include these champion players among our Immortals.
"It was an opportunity the game could not afford to miss and the Immortals now reflect the full history of rugby league, from 1908 to the present."
And just like that, in the twinkling of an eye, Heaven crossed for three quick tries.
There was another part of last night's celebrations that touched all rugby league hearts – it was the speech given by Gorden Tallis after accepting his place in the Hall of Fame.
Rugby league players aren't known for their words – particularly in front of a crowd of tuxedos.
While five other men went into the Hall of Fame with Tallis last night – it was his speech that represented all of us.
New Hall of Fame Inductee – Gorden Tallis!#NRL pic.twitter.com/uR25D2CCWo

— NRL (@NRL) August 1, 2018
All our rugby league stories are similar in how they start. All the setbacks, good moments and otherwise, all lead us to an end point – an eternal gratitude to rugby league.
God bless the greatest game of all.
@woodward_curtis