Former Great Britain International says coaching media frenzy is good for the game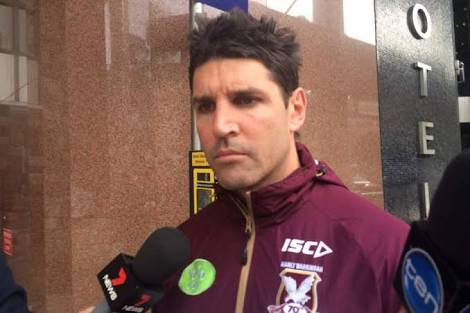 BY A.J NASH
Former Newcastle Knights and Great Britain winger Brian Carney who now works for Sky Sports in the United Kingdom believes the constant speculation on NRL coaches is good for the game.
Carney says it keeps rugby league in the spotlight – something the English game lacks up against football, cricket and even rugby union.
"The coaching merry-go-round in Australia has gone into hyper-drive. It's phenomenal," Carney wrote for skysports.com.
"If you are a coach in Australia, you'd want to be asking serious questions if you have not been linked with another job at this stage.
"McGregor under pressure at the Dragons? Bennett back at the Dragons? Bennett out at Broncos? Cleary to Penrith? Barrett to Penrith? Barrett leaving the Sea Eagles?
"That sort of rumour mill – like it or loathe it – has meant rugby league is dominating the sport headlines in Australia.
"Such rampant speculation is not everybody's cup of tea, but the evidence would suggest that it is the cup of tea of most people to make it worth fuelling."
Carney has also dismissed Trent Barrett's decision to quit as coach of Manly due to a lack of administrative support.
"At Newcastle Knights in 2006, if I showed you the weight room we were using the reaction would be: 'No way!', and yet we finished fourth in NRL that year."
Friday Night Lights LIVE with @woodward_curtis returns this Friday from 10.30pm after the footy on https://t.co/WuVllZsHxC #NRL pic.twitter.com/TsjLZ7Vgd9

— 81M (@The81stMinute) August 14, 2018