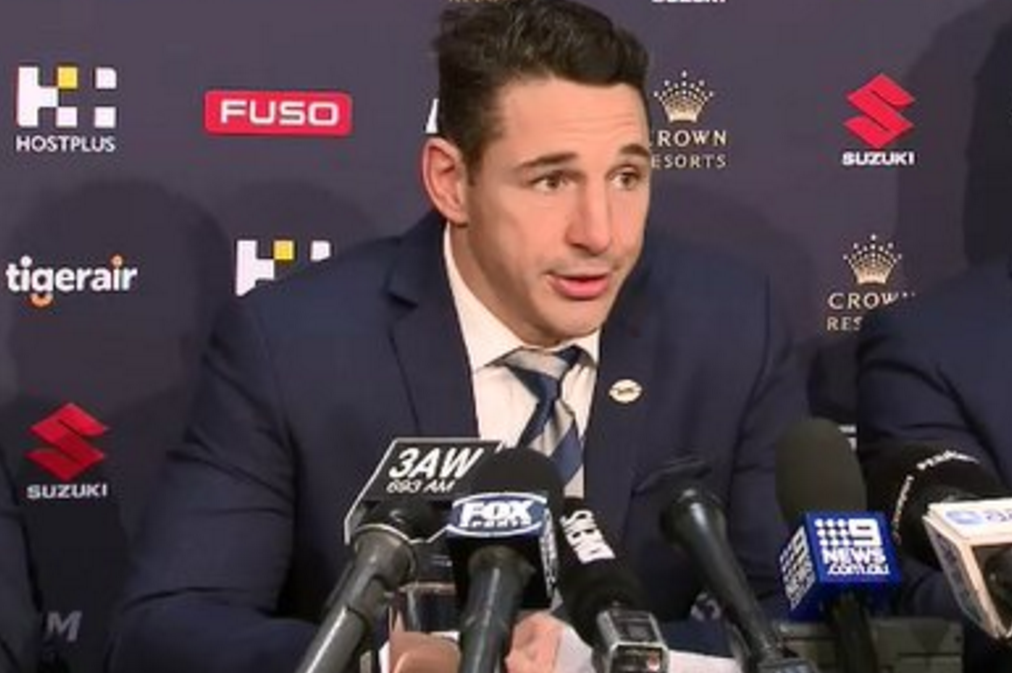 Emotional Slater confirms 2018 will be his final season of first grade rugby league
August 8, 2018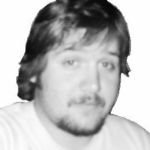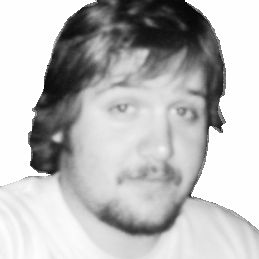 BY CURTIS WOODWARD
@woodward_curtis
Melbourne Storm's iconic fullback Billy Slater has made his retirement official at a press conference alongside the only club coach he has ever played under in Craig Bellamy.
After 313 NRL games, premierships, World Cups, State of Origin victories, Golden Boots and Clive Churchill Medals, Slater announced 2018 would be his final season of first grade rugby league.
With his teammates sitting alongside a sea of media, an emotional Slater thanked the Storm for giving him an opportunity.
"For 16 years I've had the pleasure to play in the NRL but this will be my last and I'm retiring at seasons end," the 35-year-old began.
"18 years ago I made a decision to pack my car up and drive for 20 hours to chase my dream. Four months later, this club gave me that chance.
"I am proud to have helped with the development of this club to become one of the most powerful sporting club's in Australia."
Slater also took a moment to thank Bellamy who had been there throughout his entire career.
"You taught me the harder you work the luckier you get and I have no doubt that my career would not have been as successful or consistent if you didn't instill that work ethic in me."
If there is 1 opposition play I genuinely love to watch it's Billy Slater. Most exciting attacking footballer/outside back over the past 20 years.

— Clinton Maynard (@ClintMaynard2GB) August 8, 2018
Along with Inglis, @billyslater has been my favourite player to watch in an era of modern greats. Played an increasingly structured game with freedom and instinct right to the end. My lads are Rabbits fans but I hear endless fighting over who gets to be Billy Slater in the yard.

— Phil Lutton (@phillutton78) August 8, 2018
Bellamy had this to say about his legendary custodian in return: "It's a sad day in one way, without a doubt. Having said that, we should be celebrating what's been an unbelievable career. Sixteen years he's been in Melbourne and it's probably not talked about a whole heap but there wouldn't be as man kids playing rugby league in Victoria if it weren't for Billy Slater."
Media and fans alike took to social media to thank arguably rugby league's best ever fullback.
Senator Derryn Hinch tweeted, "Billy Slater. One of the greatest, most instinctive, athletes in any sport in the world. Will be missed."
Billy Slater announcing his retirement @channeltennews #tennews #billyslater pic.twitter.com/7gjBdyuR0Y

— Caty Price (@caty_price) August 8, 2018
The absolute class act that is @billyslater – that speech is one for the ages. All class… and then some. He is a true legend of Australian Sport. 🙌🙌🙌

— Erin Molan (@Erin_Molan) August 8, 2018
Slater's Storm teammates now have a chance to send him out as a back-to-back premiership player as they head toward the finals.
Slater amassed 30 games for Australia and 31 for the Maroons.
@woodward_curtis