Nathan can go play under dad at Wests Tigers if he wants to: Phil Gould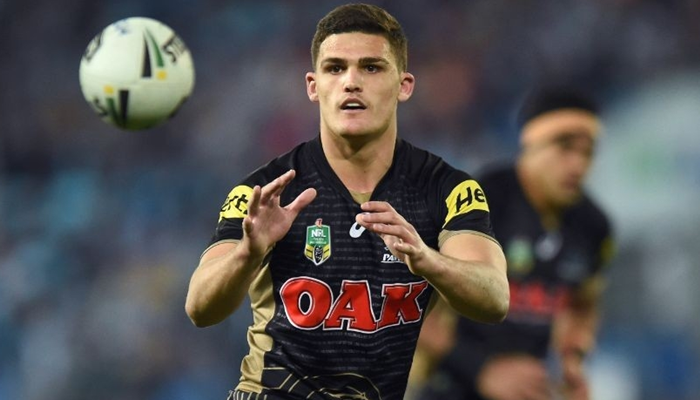 Penrith Panthers General Manager Phil Gould has made the startling revelation he has an agreement in place with Panthers star halfback Nathan Cleary that would allow him to leave the club to play under his father – current Wests Tigers Ivan Cleary.
Gould has admitted he will not stand in the State of Origin halfback's way if he didn't take up a new deal at Penrith when his contract expires at the end of next season.
Wests Tigers' halfback Luke Brooks is also off contract at the end of 2019.
"The answer is very simple," Gould told Channel Nine on Sunday.
"Ivan is a father who wants to coach his son, we all understand that. Nathan is a son who would like to play for his father one day, we all understand that.
"I believe it will happen. And I would like to see it happen. But the decision right now is in Nathan's hands. Neither his father or I are putting any pressure on him.
Young Cleary has already stated he will make a decision on his future at the back end of 2018.
"He'll make a decision at the end of the year," Gould added.
"Whatever that decision is, I will support it 100 percent and Ivan will support it 100 percent because it's his career.
"But I have an agreement with Nathan. If one day he says 'I want to go play with my dad', let's make it happen. I've got no problems with him going to play with his father whatsoever."