The final act 16 years in the making: The epic saga of Cooper Cronk and the Melbourne Storm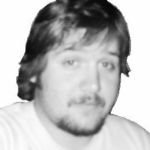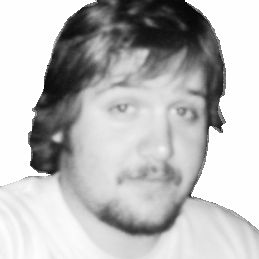 BY CURTIS WOODWARD
@woodward_curtis
Not long ago, in a galaxy far away, Cooper Cronk, Cameron Smith and Billy Slater wear the same coloured jersey, train in the same gym, devise tactics under the same coach. It was a golden era for the Melbourne Storm who wished it would never end.
Unfortunately for the Storm – it did.
After winning another premiership, Cronk walked out the door. He hadn't announced he was joining the Sydney Roosters yet. Maybe he'd play, maybe he wouldn't. It was left to his former Storm teammates to speculate on his future. They didn't believe he would ever play against them. They were wrong. Cronk wasn't ready to give the game away. Like Al Pacino's character 'Tony D'Amato' in Any Given Sunday, who shocks everyone by joining a new franchise as head coach instead of retiring in Miami, Cronk still had an itch to scratch.
Well here we are. Cooper's itch, meet the Melbourne Storm.
This Friday in Adelaide, Cronk faces the men he built a dynasty with.
It's almost too perfect a script:
Act One
It all starts at the dilapidated Olympic Park precinct in a city that doesn't care. It's the summer of 2003 and Melbourne is buzzing with talk of the Boxing Day Test across at the MCG and AFL rumour and whispers. The Storm is barely a bug on the windshield. They have a new coach. A bloke named Bellamy. He looks at his roster, stares deep into its soul. Slater and Smith are destined for starting spots in first grade. This Cronk kid, though. What do we do with him?
Time passes as it does.
You can see the montage now. Bellamy, Smith and Slater are building a young, daring team. Cronk is playing bench – taking whatever time he can. He's out on Olympic Park doing extras on a gloomy Victorian winter's day as the rest of the team huddle around star playmaker Matt Orford. Peering out of the scrum of smiles and back slaps is Bellamy. He sees Cronk. Bellamy will need him desperately soon. Orford is headed to Manly.
In 2006, Melbourne reaches their first peak. Under the leadership of Bellamy, the Storm makes the grand final. Cronk is now the star number 7. The Dally M Halfback of the Year no less. Smith wins the Dally M Medal. Storm loses the grand final to Brisbane. Despite the heartbreak of being so close yet so far, Cronk and his teammates reset their batteries.
Dominance follows. The Storm wins NRL titles in 2007 and 2009. They're the best team in the competition by a country mile. Champagne, fast cars and premiership rings for all. Some have babies.
Then reality confronts our protagonist and his purple brothers.
News breaks in 2010 that the Storm had been systematically cheating the salary cap. Champagne tastes shit now. All their hard work, all those victories. Do they mean as much? Who knew what? What contract did I sign? The 2007 and 2009 wins are taken away – like they never happened.
Melbourne's Big Three sit in Bellamy's office. What do we do now?
We start again, that's what we do. We bounce back.
Act Two
The Storm play out 2010 for no premiership points. At first, it's fun to run out on a Sunday and just play footy. No pressure. They couldn't gain competition points but they could certainly ruin a few other teams' chances. After a while though, it became too much. A professional athlete can only be so good for so long when there isn't a mountain to climb. The wins keep coming but they're hollow. They mean nothing.
2011 comes and goes – the Storm are back. Melbourne are minor premiers. Surely the comeback story will be complete after they beat the Warriors in the preliminary final. They don't. The Warriors shock the Storm in front of 28,580 at AAMI Park. So far again, for nothing. It's a quiet dressing room after that one. Cronk rips at the tape on his wrist. He looks at Bellamy and then Smith and Slater. They have to bounce back again.
They'd reach the top of the mountain twelve months later.
On the 30th of September, 2012, Melbourne defeat Canterbury 14-4. Moments later, Cronk is announced as the Clive Churchill Medalist.
.@Storm have farewelled departing halfback Cooper Cronk in perfect fashion. #NRLFinals #7News pic.twitter.com/GaNa4Hmnd2

— 7NEWS Melbourne (@7NewsMelbourne) October 2, 2017
.@sydneyRoosters star recruit Cooper Cronk says he's not prepared to reveal secrets from his former club. The champion halfback has told 7 News he has too much respect for the @Storm and coach Craig Bellamy to give away their recipe for success. @josh_massoud #NRL #7News pic.twitter.com/LLPESIOcaV

— 7NEWS Sydney (@7NewsSydney) February 26, 2018
The Big Three and Bellamy could ride off into the sunset. But drive makes the man. Five years later they're back at ANZ Stadium collecting another premiership. This one is different. Cronk now shared his successes with partner Tara Rushton. A massive announcement was looming. Cronk was headed to Sydney but not to retire. The drums were beating he'd be in the Tricolours in 2018. People scrambled through the 2018 draw announcement to find Roosters versus Storm.
And Act Three?
It begins when the bright lights of the NRL make their way to the Adelaide Oval this Friday night. When Bellamy is barking final instructions from one dressing room and Cronk sits in the other. Our protagonist will cross paths with Smith and Slater before kick-off. A polite nod is a stretch such is the competitiveness of all involved.
And then the real fireworks… it's game time.
Cooper Cronk in a Roosters jersey against the mighty Melbourne Storm.
They all started together with nothing back in 2003. All they had were each other in a cold, dark rugby league outpost. They built an organisation together – from the inside out. From the bottom to the top.
It's a fair story. Almost two decades in the making.
Cronk versus the Storm.
Did we ever think we'd see the day?
@woodward_curtis