Origins of brotherhood: Why Brad Fittler succeeded and Laurie Daley didn't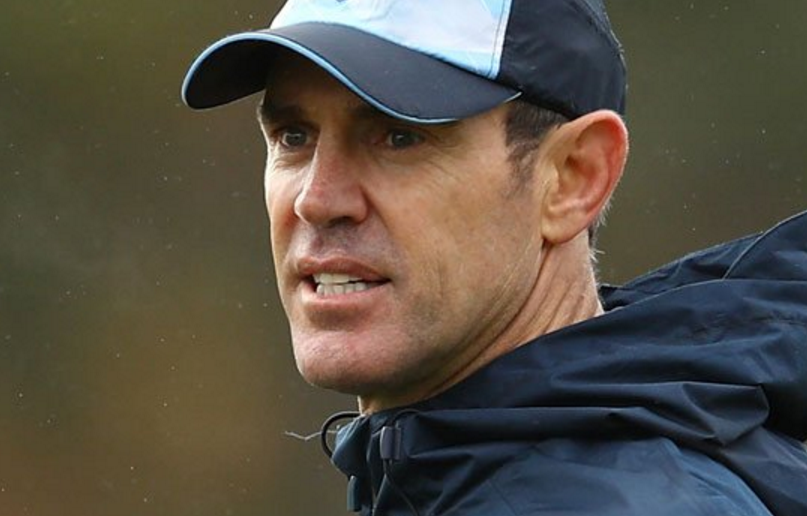 BY CURTIS WOODWARD
@woodward_curtis
There was a thought at one point that Laurie Daley was only coaching the New South Wales Blues while he waited for the right NRL job to open up.
And there was another thought that Brad Fittler wasn't cut out to be a first grade coach – that perhaps he was better off in the representative arena.
It took some time but the Blues finally got it right.
Last night at ANZ Stadium, NSW clinched the 2018 series. The Blues desperately held on as Queensland surged toward another unlikely comeback victory. Down to 12 men after the sin-binning of James Roberts, it would be easy to assume the Maroons would steal it. They always do. But in the tough moments, when the legs were rubbery and the heart racing, the Blues defended their line.
Coach Fittler might be a little mad but you could tell the Blues were playing for him.
Origin coaching isn't actually about coaching – it's about creating a culture in a very small amount of time.
While Fittler stormed the playing field to embrace his players, former coach Daley watched on from the grandstands.
On one hand, Daley would have to feel unlucky. For the first time in forever, the Maroons didn't have Cameron Smith, Johnathan Thurston and Cooper Cronk to rely on. If they play last night, QLD win. But they didn't and Fittler is the NSW coach.
You could also argue that Fittler didn't pick Daley's side. This new era with all these debutants was engineered by Fittler.
Fittler's Baby Blues have been that refreshing that it feels like Mitchell Pearce, Aaron Woods, Josh Dugan and Jarryd Hayne played twenty years ago. Relics of the Daley era.
Were Daley's Blues over coached? That's for others to decide.
The @NSWRL win 2018 #Origin! #NRL pic.twitter.com/55bn5tUqSE

— NRL (@NRL) June 24, 2018
New South Wales! #Origin #NRL pic.twitter.com/FORZwxB7pK

— NRL (@NRL) June 24, 2018
Did Daley rely too much on heavily-scarred perennial bridesmaids?
What we do know is Fittler's NSW won this year's series because they built a spirit between them.
It wasn't made hiding behind media bans and buzz words.
The Blues embraced the state and each other. Something that can only be done by the right people.
Some are meant to be NRL coaches and some are meant to be representative coaches.
It took a while but we finally got it right.
@woodward_curtis