California love: NRL to open 2019 season with premiership match in USA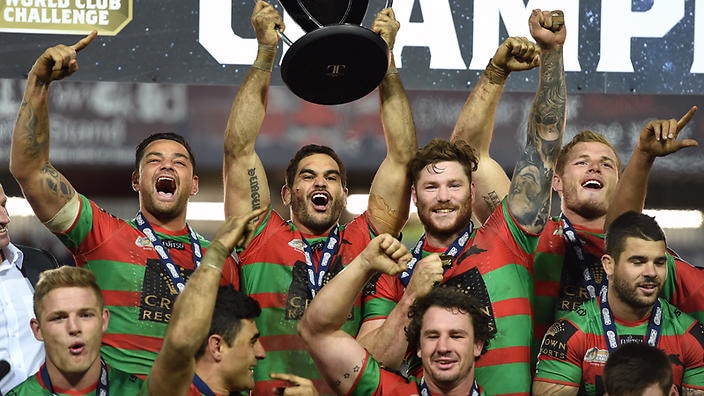 BY SCOTT DILLON
The 2019 NRL season will begin with a historic round 1 clash to be held in the United States of America.
According to a report on NRL.com, the match will be played for competition points with San Francisco or Los Angeles the preferred destination.
"If the game was in LA, the South Sydney Rabbitohs would be an obvious choice given Hollywood star Russell Crowe's connection to the club," the article reads.
"However, NRL.com understands the Rabbitohs would like plans to be sorted by the end of the month. As it stands, the Rabbitohs' contractual arrangement with ANZ Stadium allows them to take two games away – currently to Perth and Cairns – and Souths want to lock in arrangements in the coming months.
"The Rabbitohs met with the broadcasters last week to discuss plans surrounding the match on the west coast of the United States.
"It's understood the Melbourne Storm and the Brisbane Broncos have been discussed as potential opponents."
England and New Zealand will clash in Denver in just a few short weeks with one eye on the 2025 World Cup to be held in North America.