Beware the wizardry of the Queensland spin doctors and State of Origin madness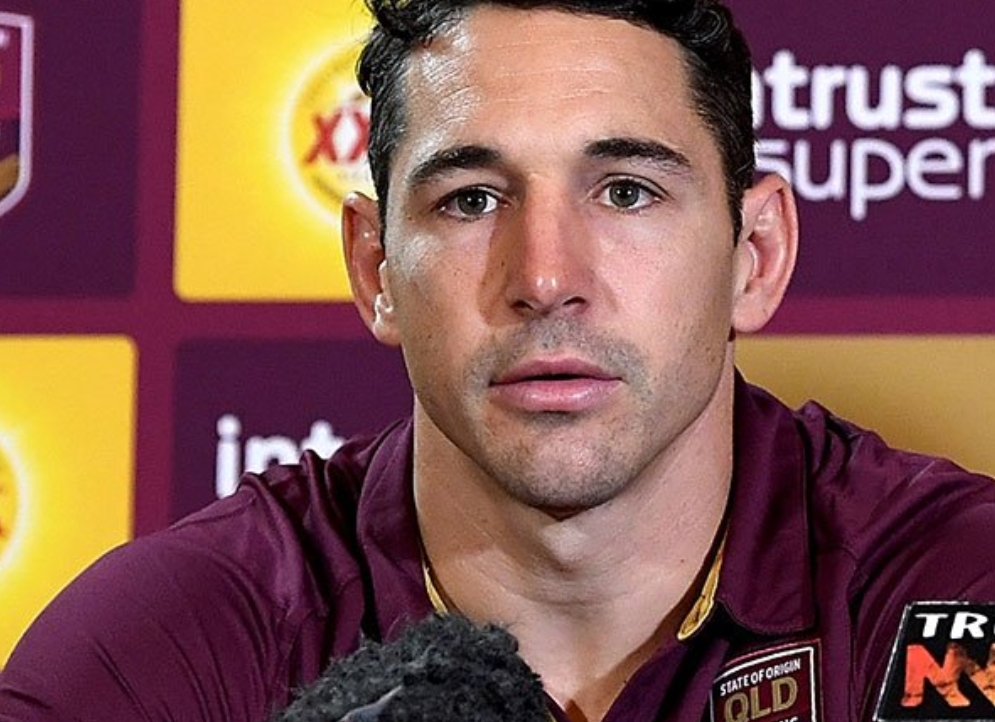 BY CURTIS WOODWARD
@woodward_curtis
The world's most exciting young rugby league player – Kalyn Ponga – will not make his State of Origin debut for Queensland tomorrow night at the Melbourne Cricket Ground.
There was talk the prodigious utility was set to replace injured veteran Billy Slater only for reports to surface on Tuesday morning that Ponga would be overlooked for Brisbane Broncos five-eigth Anthony Milford with Michael Morgan shifted to fullback and Cameron Munster to five-eigth alongside Ben Hunt and Milford on the pine.
But then more drama!
It was then revealed centre Dane Gagai dislocated his finger and there's a chance he won't play.
If that's the case, Munster will switch to fullback, Morgan to the centres, pushing Will Chambers to the flank, Milford at five-eigth and Ponga onto the bench.
What the hell is going on?
This is total chaos but it's exactly how the Queenslanders like it. Despite all their shuffling and Jedi mind tricks, they still boast a formidable side. Morgan, Hunt and Munster? Kangaroo Internationals. So are Gagai, Chambers, Valentine Holmes, Felise Kaufusi, Josh McGuire and Josh Papalii.
It's all pretty routine for QLD. Pump the Blues up before kick-off. Outwit them and then outplay them.
The Blues must learn from the 2017 series.
Remember that one? The one they should have locked up after Game II? The one where they thrashed the Maroons at Suncorp Stadium, headed back to Sydney and somehow choked and dropped the game and then the series back in Brisbane?
All because the Blues got ahead of themselves.
Brad Fittler is the luckiest man in rugby league. Takes over Blues job:
• Cronk retires
• JT retires
• Smith retires
• Slater impending retirement
• Scott not picked
• Slater ruled out of Game I#Origin

— Curtis Woodward (@woodward_curtis) June 4, 2018
EXCLUSIVE: QLD camp in lock-down as hamstring virus sweeps through camp.#Origin

— The Spray (@thespray1) June 4, 2018
The @Telstra Tracker shows the max speed #Origin's wingers have topped out at this season!#NRL pic.twitter.com/Qm4lTWkvDV

— NRL (@NRL) June 4, 2018
They burnt so much energy flogging the Maroons in their own backyard that they ran out of legs in Game II. By the time they got back to Suncorp for the decider, the shield was already Queensland's. Maroons 22 – Blues 6. Another series lost.
That series started in madness for QLD too. They left Slater and Holmes out of the team. Milford started ahead of Morgan. They picked a struggling Nate Myles at prop. So quick was his demise he finished 2017 playing QLD Cup. Fellow veterans Aidan Guerra and Sam Thaiday bagged jerseys but were soon vanquished too.
But they bounced back.
They eventually won the series.
This is why the Blues need to focus. They must be perfect tomorrow night and leave their own dent on Origin history. Write themselves into folklore: 'Fittler's Baby Blues turn the tide'. Yet turning the tide is only half the battle. The Blues turned the tide last year and still fell over. They wrestled the momentum back but tossed it away because they didn't concentrate.
NSW's biggest battle isn't at 8pm.
It's at 10pm when the build-up to Game II starts.
We have been here before, folks.
Never forget that.
@woodward_curtis
The81stMinute Commentary Team is back this Saturday for Wests Magpies v Blacktown – live on steelesports.com.au – kick-off 12.45pm