Oddball Footy History: Wests Tigers melt in Townsville, Matt Ridge place kicks for touch, Brad Fittler the halfback?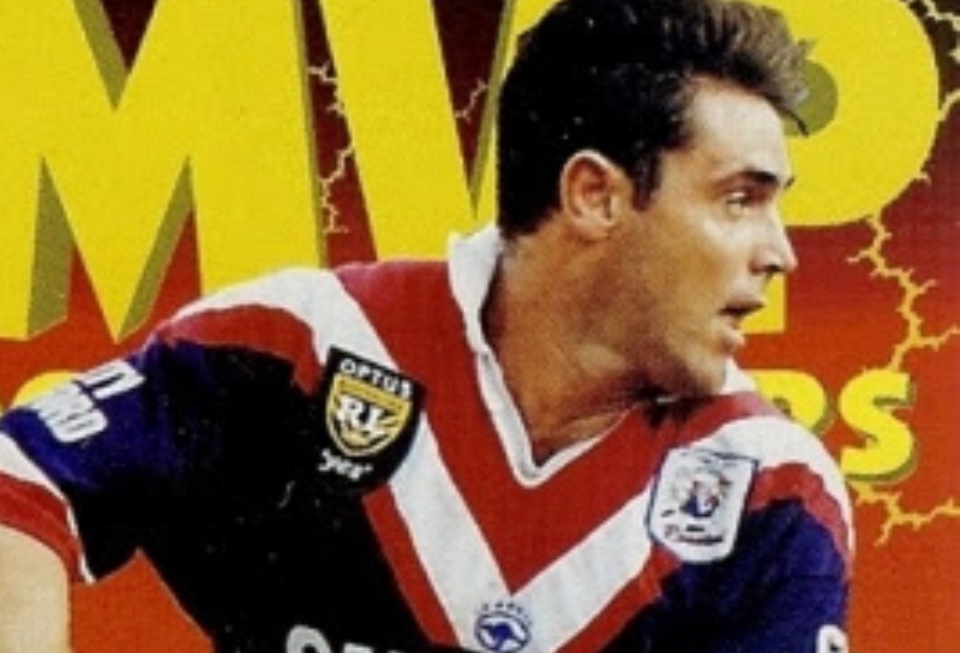 BY CURTIS WOODWARD
@woodward_curtis
Rugby league is a funny game. It's also a crazy, strange, wonderful place full of forgotten memories and bizarre events.
Welcome to Oddball Footy History.
WESTS TIGERS WEAR BLACK FOR SUNDAY GAME IN TOWNSVILLE
It is round 23 of the 2000 season and the 7th placed Wests Tigers take the field for a rare Sunday afternoon match in Townsville. They're coming off back-to-back victories against Parramatta and Cronulla respectively. They should beat the Cowboys who are on their way to the wooden spoon.
So here come Wests Tigers. It might be July but it is still hot and sticky in Northern Queensland. To everyone's amazement, the visitors roll out onto the field in their black strip. It's later confirmed that part of the merger agreement between Western Suburbs and Balmain is that both the black jersey and orange jerseys must be worn an equal amount of times during the season. Because they'd played several games consecutively in orange they were forced to wear the black in Townsville.
The Cowboys ran away 38-26 winners in their last victory of the year.
It was the start of a four game losing streak for Wests Tigers who missed the finals in their maiden season.
MATT RIDGE'S PLACE KICKS FOR TOUCH
Manly legend Matthew Ridge was one of the greatest goalkickers of his generation. When you name kickers of the mid 1990's you immediately think of Darryl Halligan, Jason Taylor and Ridge.
So why wouldn't the Sea Eagles try and take advantage of this? Well, they did.
In what must have been a peculiar look, Ridge started planting the ball and place kicking it into touch from Manly penalties.
I am reliably informed that this was a pretty regular occurrence back in the day and probably passed along by then Sea Eagles coach Bob Fulton.
LANGMACK CALLS OVER ENTIRE TEAM FOR REFEREE WARNING
Western Suburbs captain Paul Langmack was never short of a word when it came to referees and it was no different in round 2, 1997 when he and official Eddie Ward got into a running battle at the SFS where Wests were playing Sydney City.
A frustrated Ward had given Langmack several team warnings but it looked like the message wasn't getting through. So Langmack turned around and called the entire Magpies side over to hear the latest warning themselves. What a sight. Referee Ward laying down the law to the entire Western Suburbs side. What must have Brad Fittler been thinking on the other side of the field that day?
In another oddity, Fittler played halfback that day and even wore the 7.
The Roosters won 18-6.
P.S how good was it walking into the SFS as a kid and hearing 'Rooster Man' by Doug Parkinson? Bring it back Roosters! And yes it's a good enough reason to include it below!
If you have an obscure ODDBALL memory of the game, let us know in the comments section below or on Twitter @woodward_curtis or @the81stminute
@woodward_curtis