'I had a fear of letting people down': Smith retires from rep footy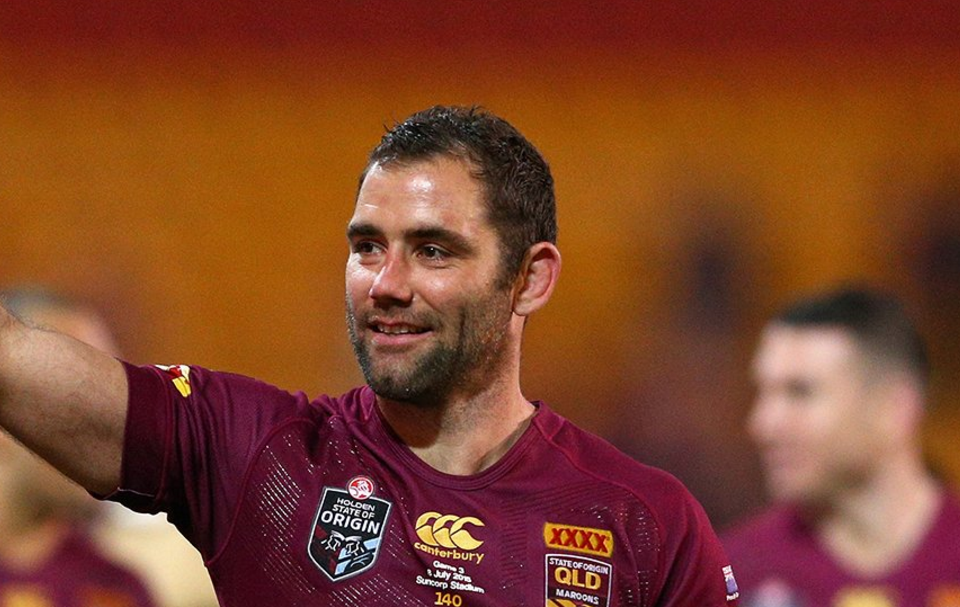 BY STAFF WRITERS
Legendary hooker Cameron Smith has officially retired from retirement football effective immediately after calling a press conference in Melbourne on Tuesday afternoon.
Flanked by Queensland coach Kevin Walters and watched on by Craig Bellamy and other Melbourne Storm officials – Smith explained what drove him to play on – and so well – for so long.
"I never had a fear of a [bad] result. I had a fear of letting people down – that was what drove me for the teams I played for, that's what helped me play the way I did for so long," Smith told reporters.
Smith also gave an insight into what it was like dreaming of one day playing for the Kangaroos and Maroons.
"I remember being in the backyard at Logan dreaming of putting on that Maroons jersey, that green and gold jersey. I'm one of the lucky ones – I got to fulfill my dreams many times."
Smith is the only man to ever play more than 40 Origin games and led Australia to World Cup glory in his 56th and final international cap.
But why retire now?
''It's been a fairly lengthy process for me to come to this decision, I probably started having small thoughts or some thoughts about finishing up my representative career last year,'' he said.
''Everyone knowing about the series last year going into the World Cup it was quite a lengthy season for myself and other representative players, but I think right now and this year is the right time for me to finish up.
''Just a little but about the decision I've come to, I think last year more than any other year – the Origin series in particular – had an effect on me both physically and mentally out of any year I've played.
''Looking back on it now I just don't think it's fair on myself, I don't think that's fair on my family and also my teammates back here at Melbourne Storm.
''I think if you remember back in 2017 I couldn't quite manage to back up after any of those matches which is something I've done every other year that I've played and maybe that was a sign to me right then that maybe it was time to finish my representative career because I'm very proud of my ability to back up after Origin games and make myself available for my club.''
Smith hinted that he would likely play on for the Storm in 2019.