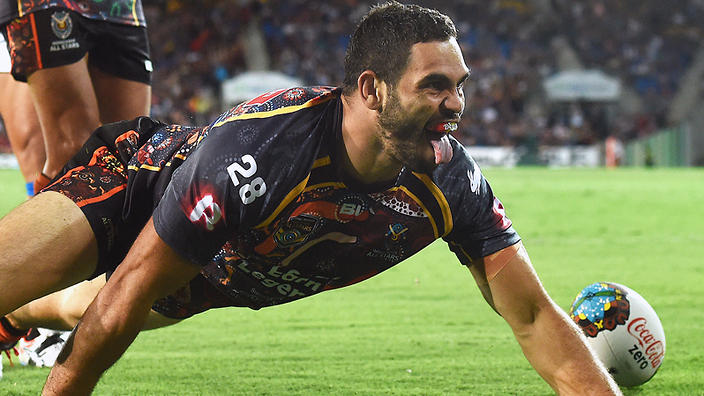 Greg Inglis reveals the price rugby league players pay to be at the top of their game
May 9, 2018

Legend Greg Inglis has given some insight into the things rugby league players are forced to miss in their pursuit of professional careers including funerals of loved ones and even their children's births.
Speaking to QRL Media alongside Matt Gillett, Inglis acknowledged how difficult life can be for top sports stars.
"You sacrifice birthdays – sacrifice being there for unfortunate things like funerals – things you'd really like to be able to attend," he said.
"I know of guys who have missed the birth of their own child.
"It's unfortunate, but that gets you to the career we've chosen."
Gillett recently revealed he unknowingly played through the pain of a fractured neck which he sustained in Brisbane's opening round loss to St George Illawarra.
He played for four weeks before medical staff discovered the injury.
Catch Curtis Woodward and The81stMinute Call Team this Saturday from 1pm on steelesports.com.au for Mounties against the Jets!