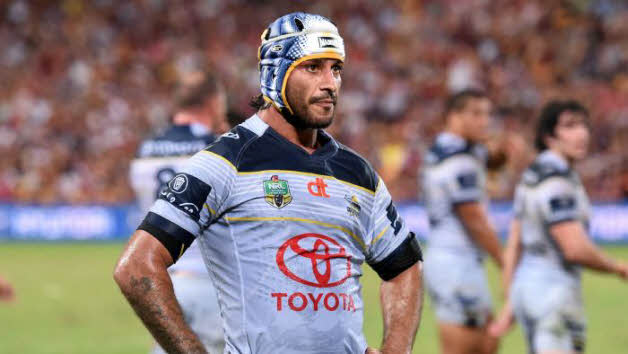 Players come out to defend Thurston after Alexander comments
April 11, 2018
Current and former players have come out to defend out-of-form North Queensland legend Johnathan Thurston.
It comes after Greg Alexander made the comment that he thought Thurston may have played a season too long.
Thurston's former representative teammate Justin Hodges labelled the claim "outrageous".
"I think it's outrageous. We all know what Brandy (Alexander) has done in his career," Hodges said on Fox Sports.
"I think he probably misworded a few things.
"When you come at someone like Johnathan Thurston I think it's totally disrespectful. For a guy who has done so much for the game over a long period of time, he's had four or five games this year, he's had a lot of drama with his shoulder – I think we're not cutting him any slack here.
"For a guy of his stature, we shouldn't be questioning his ability or how long he's played, it's about what he's done for our game.
"Yeah, he's not 100 per cent fit or not 100 per cent right, but to question whether he's played one year too long I think is a bit harsh, especially for a guy who is a future Immortal and has done so much for our game."

Meanwhile premiership-winner and retired State of Origin playmaker Jamie Soward took to Twitter to vent his frustration.
"Seriously this shit about JT…. yeah his (sic) not playing his best atm but there's a lot of people in his team that are not playing well also. After what his (sic) been through he deserves benefit of the doubt on his game. I can't wait to see him shut everyone up. #GOAT".
Greg Inglis – who has also had to return from serious injury – also supported his fellow Queenslander.
"You can't rule out a champion, you can't put down a champion because he's going to hurt the opposition team in the end."