Jeremy Marshall-King's untold story as a 16-year-old park footballer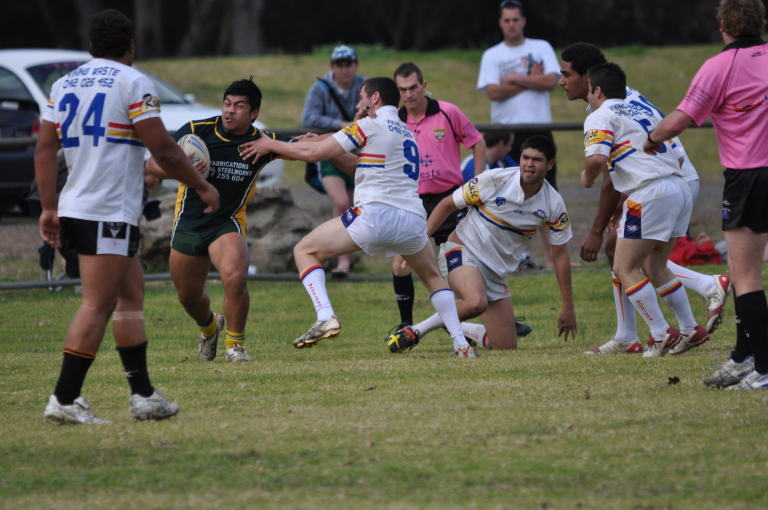 BY CURTIS WOODWARD
@woodward_curtis
Everyone wants to do the Marshall brothers story. It makes sense. Benji has resurrected his career at Wests Tigers while the unlikely Jeremy starts again tonight for Canterbury.

Both are playing number 6 but they couldn't be any more different.

You know the story already. Benji can beat you with a hot step and a no-look flick pass. Jeremy would most likely call for a settling prop up the guts for a measured cross-field kick to his winger.

But their paths to first grade are more significant.

Benji was plucked straight out of year 12 and thrown into the NRL. His debut was a mesmerising display which caught Newcastle completely off guard one afternoon in Campbelltown. Wests won by 50. A star was born. Two years later Benji was winning a premiership. We know that story.

It all just happened so easily. So naturally. Lightning in a bottle. Benji was shot out of a cannon and landed atop Everest. Jeremy had to trek from base camp.



A few years ago, Wests Tigers entered into an agreement with local A-Grade club Campbelltown Warriors where those not selected in Wests' Under 20's team would turn out for the Warriors. This wasn't even the Warriors top team as their players would play their game and would then be asked if they wanted to back-up in the combined Warriors/Wests Tigers side.

There was only ever a handful of Wests Tigers players there. Sometimes they played with 11 or 12 if a few Warriors put their hands up.

In front of a dozen people, this merged team of budding professionals and park footballers filed out onto the field. They barely had time to introduce themselves. And every once in a while, a skinny 16-year-old kid would show up in his Wests Tigers kit.

Nobody noticed.

Under 20's became reserve grade and even then nobody was really that impressed. Is that guy on the bench related to Benji? Maybe? Think so?
But here we are. New Canterbury coach Dean Pay has seen something in him since he left Wests Tigers for Belmore. He has his head screwed on. He knows where he's been.
"I'm glad I made the move, but a part of me wished I could have stayed there with my brother," he told NRL.com.
"That was the plan. But it didn't work out. My brother told me 'do what's best for you'. He said 'don't worry about me being at the Tigers, just do what's best for you'."
Sometimes in rugby league the stars align.
For others, it's all hard work.

To steal from legendary wrestler Dusty Rhodes: Benji has wined and dined with kings and queens while Jeremy has slept in alleys and dined on pork and beans.

Jeremy may never win a grand final or a Golden Boot but as long as he enjoys the road ahead nothing else matters.
@woodward_curtis