Izzy Folau could finally be headed back to rugby league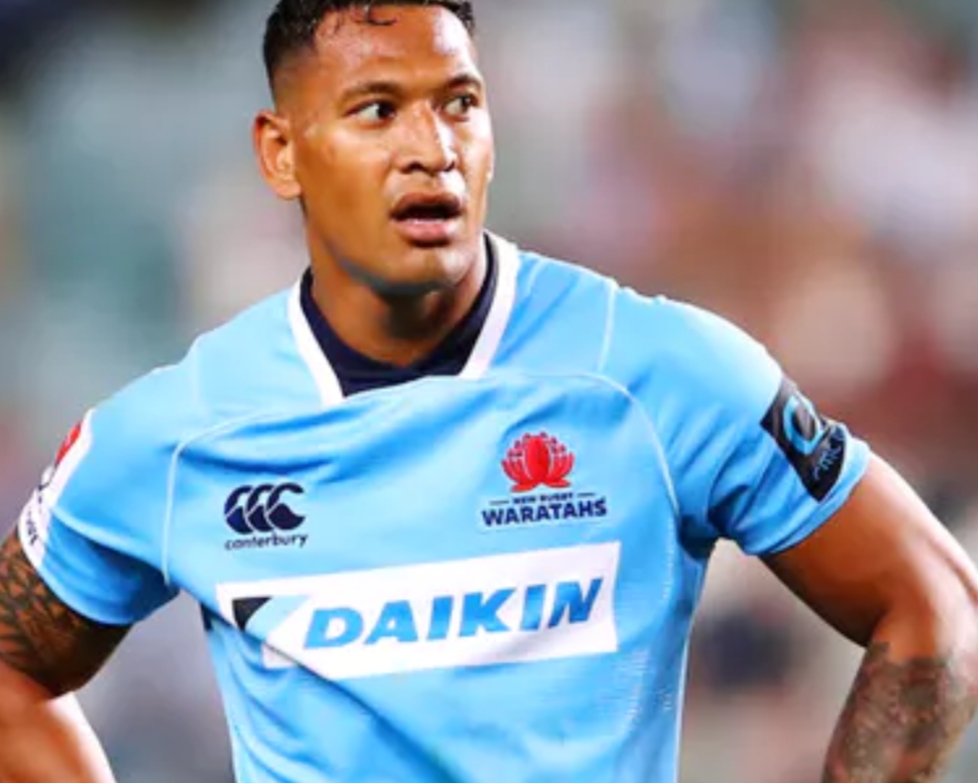 BY STAFF WRITERS
Code-hopping superstar Israel Folau could finally be headed back to the NRL as his relationship with the Australian Rugby Union continues to sour.
Folau, a devout Christian, recently replied to a fan question on Instagram saying God would send homosexuals to hell if they did not repent their sins.
Despite social media backlash, Folau is sticking to his guns.
Writing for the Player's Voice website, the former Melbourne and Brisbane back began with: "I understand a lot of people won't agree with some of the things I'm about to write."
Here are the highlights:
His Instagram reply
"In the comments section of that post, I was asked a question by somebody about what God's plan is for gay people.
"My response to the question is what I believe God's plan is for all sinners, according to my understanding of my Bible teachings, specifically 1 Corinthians 6: 9-10:
"Or do you not know that the unrighteous will not inherit the kingdom of God? Do not be deceived: neither the sexually immoral, nor idolaters, nor adulterers, nor men who practice homosexuality, nor thieves, nor the greedy, nor the drunkards, nor revilers, nor swindlers will inherit the kingdom of God.
"I do not know the person who asked the question, but that didn't matter. I believed he was looking for guidance and I answered him honestly and from the heart. I know a lot of people will find that difficult to understand, but I believe the Bible is the truth and sometimes the truth can be difficult to hear.
"That's absolutely fine. In life, you are allowed to agree to disagree."
Switching to the AFL
"The big change happened with the move to Greater Western Sydney.
"With one signature, I went from the top of the NRL to the bottom of the AFL.
"I have written before about the reasons why I signed with the Giants, but not so much the way it made me feel at the time.
"I'll be honest: I would be driving to training most days thinking, 'Why am I doing this?' It kept me up a lot of nights.
"I was doing what I thought was best for my family, but the reality of the situation – that I wasn't very good at this new sport – made me upset.
"All I had wanted to do in life was play in the NRL. Now I had made a decision to leave that all behind and live a new life to appease other people.
"It left me emotionally broken."
Meeting at ARU HQ
"I didn't agree with Bill Pulver (former ARU CEO) taking a stance on the same sex marriage vote on behalf of the whole organisation, but I understand the reasons behind why he did.
"After we'd all talked, I told Raelene (current ARU CEO) if she felt the situation had become untenable – that I was hurting Rugby Australia, its sponsors and the Australian rugby community to such a degree that things couldn't be worked through – I would walk away from my contract, immediately."