'You've got an agenda': Bennett takes aim at media over timing of Lodge outrage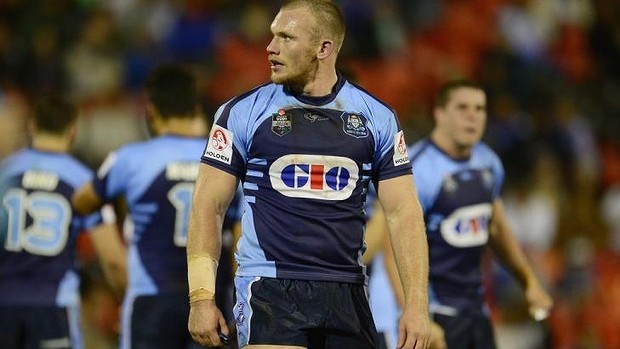 BY A.J NASH AND SCOTT DILLON
Brisbane Broncos coach Wayne Bennett has slammed the ongoing frenzy regarding the imminent club debut of troubled prop Matt Lodge.
Critics of Lodge believe the hulking forward shouldn't be allowed back in the NRL as an ongoing financial dispute continues between himself and the victims of a drug-induced New York City rampage which ended with Lodge being arrested by police in 2015.
Lodge is yet to pay back monies totaling $1.7 million in damages.
Bennett was fuming when pressed on the matter at Brisbane training – just a day out from their round one clash against St George Illawarra.
"What I can't understand is he's been here for 15 months now – you've all seen him here – you knew he signed a contract to play here and all of a sudden a fortnight off the season you're making national news and headlines and nothing but massive amounts of criticism," Bennett said.
"Where was it the last 18 months? Where have you all been hiding?
"That's the part I'm disappointed about.
"You've got your agenda guys. You know that, I know that, I don't know where it all started but it did. It wouldn't have made any difference."
Bennett may have been targeting certain pockets of the media who have continued to keep the story boiling.
The81stMinute Call Team returns this Saturday at ANZ Stadium for Magpies versus Bulldogs – live from 1pm on steelesports.com.au!