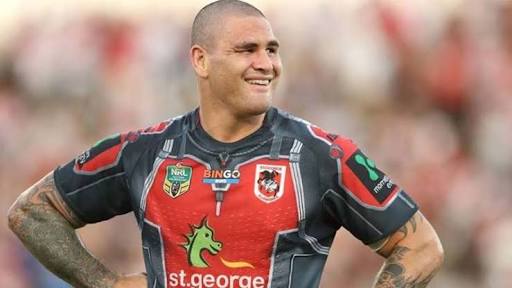 Small gesture proves just how far Russell Packer has come
March 16, 2018
Here is some more proof just how far Russell Packer has come. It's not a big thing but it proves what type of man Packer has become.
Writing for the Player's Voice, Wests Tigers youngster Esan Marsters revealed that Packer – playing for St George Illawarra – was the first player to congratulate the rookie after his debut match.
"I was up for the challenge when I made my first-grade debut against the Dragons in round 13. It was hard, but it wasn't the physical side of it that tested me – I could handle that. It was the level of professionalism that was way beyond anything I'd experienced," Marsters wrote.
"Every player from both sides knew his role perfectly and because of that the game flowed. I had to learn to perfect my role and I've worked hard on that.
"Russell Packer is at the Tigers now, but he was still at the Dragons then and he came up to me after the game and shook my hand and said 'congratulations'. I had my debut logo on my jersey, just a little bit of writing to mark the occasion, and he must've seen that."
Catch The81stMinute Call Team this Saturday from 2.45pm as part of a Steele Sports double header live on steelesports.com.au