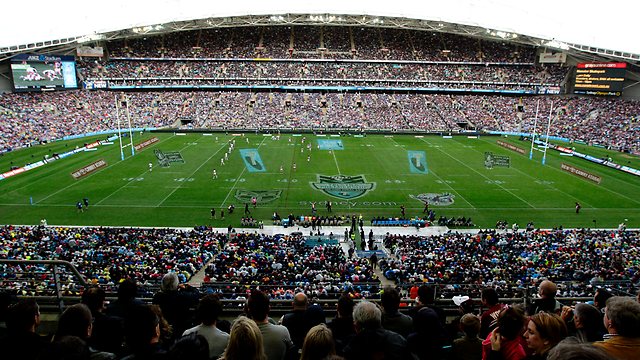 NRL grand final leaving NSW is a real threat: Government
March 27, 2018
BY SCOTT DILLON
New South Wales state sports minister Stuart Ayres says ANZ Stadium has fallen behind venues right across Australia.
Speaking on Channel Nine's 100% Footy, Ayres said that every other major city in the Australia boasted better venues than Sydney.
"When it comes to the big, mega stadiums, the other cities have just gone past us," he said.
"Adelaide has gone past ANZ, Perth has definitely gone past ANZ.
"What Melbourne has available to it in AAMI Park, Etihad and the MCG have all gone past ANZ.
"As much as it pains me to say it, we all know the experience at Suncorp is fantastic for rectangular sports.

"That just doesn't exist at ANZ, so as Sports Minister, why would I continue to deal up second class venues for our fans?"
Ayres also acknowledged the NRL's threats of taking the grand final away from Sydney if it did not upgrade its venues.
"The NRL has made it really clear if we don't turn ANZ into a rectangular stadium, they'll take their premium product, the NRL Grand Final, on the road," he said.
"That's a real threat and I think we should hear that."