'Nathan Cleary? He's been ready for State of Origin his whole life'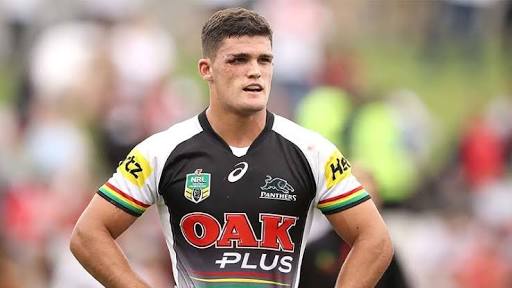 Eighth Immortal Andrew Johns has heaped more praise on young Penrith pivot Nathan Cleary after the rising star led the Panthers to another comeback victory on the weekend against South Sydney.
Speaking to the Wide World of Sports, Johns also said he believes Cleary is already one of the best goalkickers he's ever seen.
"I had to interview him for the lead-in to the Sunday show about a month ago and physically I couldn't believe how much he built up. He'd be about 93 or 94 kilos so he's bigger, he's stronger, he's tougher but the thing that stood out for me in the first two rounds is mentally he's a lot tougher," he said.
Their two games, the Panthers have been down by 14 points but this young halfback has held his nerve. He hasn't gone sideways and tried to play catch-up. He's kept to the script and both those games he's dragged the team back in, not single-handedly but different sort of play and they've gone on to have big wins.
"Both those games he's gone on to have man of the match, his kicking game is sensational, his goalkicking, I think he's one of the best goal kickers ever.
Nathan Cleary answers the question we've all been asking… #NRLPanthersEels pic.twitter.com/FAjm6yejkc

— Wide World of Sports (@wwos) March 11, 2018
"You can see how much he works on his game."
The81stMinute Commentary Team spoke of Cleary's State of Origin chances on Saturday with lead caller Curtis Woodward saying: "usually I'd say too young but this guy is different. He's been ready his whole life."
The team is back Saturday from noon for Western Suburbs Magpies against Wyong on steelesports.com.au.