Embarrassed Brad Arthur says Eels 'didn't have a go' in 54-0 loss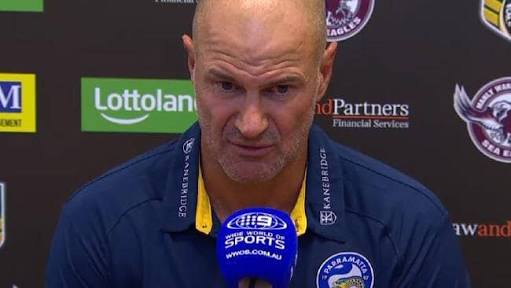 An embarrassed Brad Arthur says his Parramatta team didn't 'have a go' after they were smacked 54-0 by Manly at Brookvale on Sunday.
"I told them I was surprised. I didn't see it coming. Not this week, not last week, not next week not any week. We are very embarrassed with that performance." Arthur said.
"There was only one team playing today.
"Sometimes you might get a sense that they are a bit dusty in the warm up or a training session wasn't great but it doesn't entitle you to play the way we did because we just didn't play.
We just didn't have a go.
"We can only go on the evidence and the actions and the evidence wasn't great," Brad said when asked about the defence being called soft.
"We were blown off the park. We weren't playing the same game."