Why the Warriors are fighting impossible battle with Tuivasa-Sheck's kingpin rugby manager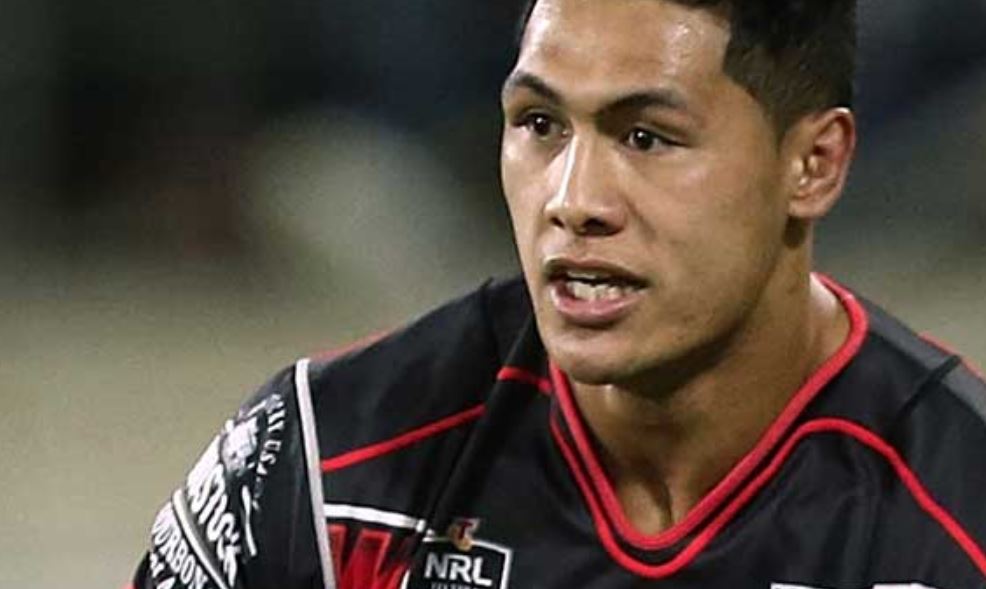 BY CURTIS WOODWARD
Roger Tuivasa-Sheck's manager Bruce Sharrock has denied the Warriors captain is on his way to the Auckland Blues in 2019.
Radio New Zealand reported on Thursday that the NRL superstar had agreed to switch codes at the conclusion of this rugby league season but was yet to tell teammates while only a few Warriors officials knew of the defection.
"It's expected the 24-year-old will sign with New Zealand Rugby and likely the Blues, with the back viewed as a possible long term addition to the All Blacks midfield, where they have less depth than they would like. He would also compete for the outside back spots," the RNZ article read.
"The Warriors captain is off contract at the end of the 2018.
"Tuivasa-Sheck has a background in union, captaining Otahuhu College's first XV as well as the school's league team, and played union for the New Zealand Secondary Schools in 2011 before being signed by the Sydney Roosters. Soon after joining the NRL club he expressed his desire to one day return to rugby and chase his All Blacks dream. He's reiterated that stance several times since."
Sharrock has since come out on the front foot saying, "It's another case of journalistic sensationalism and this is one of the reasons why we don't speak to people".
But where there's smoke there's fire.
Last year Sharrock and RTS refused to rule out a move to rugby.
RTS wants to be an All Black and played union as a school boy – it's as simple as that.
And when you look at Sharrock's background you can see why Warriors and league fans in general should be very worried.
Sharrock is a director of Esportif International and runs the New Zealand division – an agency that looks after rugby union players and has close links with dozens of rugby clubs and national teams around the world. They manage All Blacks legends Aaron Cruden and Piri Weepu and others like Aussie Matt Giteau.
"Esportif International is a global company that specialises in the management of world class rugby talent and the provision of advisory services to professional rugby clubs and national unions," the website reads.
What a shame.. could of reached his full potential at another nrl club. https://t.co/nPv2Tw7bGF

— Rugby League News (@RugbyLeagueNews) January 31, 2018
Shame if true. https://t.co/kJEjMknmHP

— The 7th Tackle (@7thtackle) January 31, 2018
RTS to rugby union situation in brief:

• RTS declines extension with the Warriors before Nov. 1
• @radionz claim he's signing with the Blues in 2019
• RTS's manager follows up saying he's not made a decision
• NZRU say they haven't even spoken to RTS

— Jason Oliver (@JasonNRL) January 31, 2018
"Esportif has a presence in all of rugby's key territories – enabling us to think global while acting local."
The website also mentions its 'Intelligence Division' which "is dedicated to servicing professional rugby bodies, providing advice around recruitment and retention, organisational structures and industry insights."
It lists Auckland among dozens of other clubs.
"It's entered discussions, I'm not going to deny that," Sharrock said in 2017 of talks with the All Blacks.
"We've talked about it and we've certainly talked about it before.
"That's his background, the All Blacks are a world-recognised team with an amazing success rate. If you thought you were good enough to be a part of it, it's not a bad ship to be a part of."
Be very afraid league fans.
If the deal isn't over the line yet – it's only an RTS sidestep away.