Schedule for Wigan and Hull FC ahead of historic Wollongong clash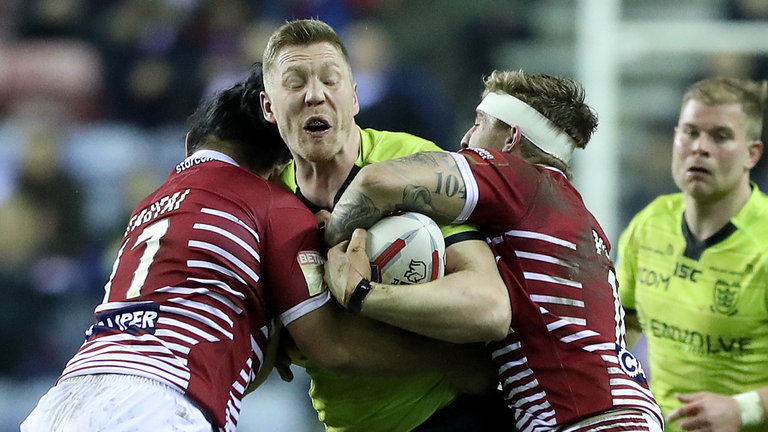 Wigan will battle Hull FC in the first Super League match to be played in Australia with the teams landing in Sydney this morning.
They'll then head to Wollongong where they'll begin preparing for their match at WIN Stadium on Saturday night.
Here's a rundown of what's coming up this week:
Monday 10am
Pepe's On The Beach , 2-14 Cliff Road in North Wollongong – players will meet with fans at a special Super Bowl party.
Tuesday 6pm
Open training sessions at the University of Wollongong.
Wednesday
Both clubs will be out in the Illawarra region promoting the big game.
Wednesday 6pm
Open training sessions at WIN Stadium.
Thursday 5pm
Hull FC players will be at Blackbeach in Kiama to sign autographs.
Thursday 5pm
Wigan players will be at Lang Park in Wollongong to sign autographs.
Thursday 8pm
More autographs and photo opportunities for fans with both clubs at Steelers Leagues.
Friday 11.45am
Wigan legend Kris Radlinski and Hull FC Gareth Ellis will be just two of the guests at a 'Day For Bert' – raising money for Brett Kenny and his family. This will take place at the City Beach Function Centre.
Friday 6.30pm
The University of Wollongong will then host an 'Evening For Bert'. These proceeds will help Kenny who was diagnosed with cancer in 2017 along with the news that his stepson had become a quadriplegic after a horrible accident.
Saturday 7.45pm
Kick-off between Wigan and Hull FC at WIN Stadium.
It's been a long journey but the boys have landed in New South Wales, Australia 🇦🇺 @destinationnsw @wollongong_nsw pic.twitter.com/a8H2am1cDI

— Wigan Warriors 🍒⚪️ (@WiganWarriorsRL) February 4, 2018
Lovely view from the hotel to start the day 😍 pic.twitter.com/Iz6JGq6IQA

— Hull FC (@hullfcofficial) February 4, 2018