Commonwealth Championships draw announced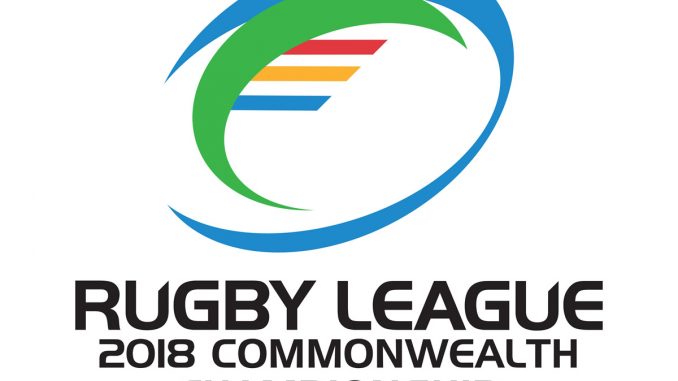 The 2018 Commonwealth Championships get underway at the end of the month in Moreton Bay.
The Nines tournament is a precursor to the 2026 Commonwealth Games where rugby league is attempting entry.
"The Commonwealth Championships provided an outstanding competition at Glasgow 2014," he said. "Following the success of the Women's World Cup, these Championships embrace an expanded event including six Women's nations in addition to the eight Men's teams," RLIF CEO David Collier said.
"RLIF is extremely grateful to Moreton Bay for the excellent facilities and to the continued support of the Commonwealth Games for the sport of Rugby League.
"The 2018 championships will provide a great weekend of world class sport for spectators and players alike and we look forward to welcoming the teams to Queensland this month."
Full Draw:
MEN'S TOURNAMENT
DAY ONE
10.15am – Tonga v Samoa
10.40am – England v Papua New Guinea
12.05pm – Fiji v Scotland
12.30pm – Australia v Wales
12.55pm – England v Samoa
1.45pm – Papua New Guinea v Tonga
3.10pm – Australia v Scotland
3.35pm – Fiji v Wales
4.50pm – Samoa v Papua New Guinea
5.15pm – England v Tonga
6.05pm – Scotland v Wales
7.30pm – Australia v Fiji
DAY TWO
10.45am – Ranking semi-final – Third Pool A v Fourth Pool B
11.10am – Ranking semi-final – Third Pool B v Fourth Pool A
1pm – Major semi-final – First Pool A v Second Pool B
1.25pm – Major semi-final – First Pool B v Second Pool A
2.15pm – Seventh / Eighth Place "Bowl" play-off
2.40pm – Fifth / Sixth Place "Shield" play-off
5.25pm – Bronze medal match
5.50pm – Gold medal match
WOMEN'S TOURNAMENT
DAY ONE
11.05am – Fiji v Samoa
11.30am – Canada v Tonga
2.10pm – Australia v Samoa
2.45pm – Cook Islands v Tonga
5.40pm – Canada v Cook Islands
7.05pm – Australia v Fiji
DAY TWO
11.35am – Semi-Final – First Pool A v Second Pool B
12pm – Semi-Final – First Pool B v Second Pool A
1.50pm – Fifth / Sixth Place "Shield" play-off
4pm – Bronze medal match
4.25pm – Gold medal match
PHYSICAL DISABILITY TOURNAMENT
DAY ONE
10.40am – New Zealand v Commonwealth All Stars (field 2)
1.20pm – Australia v Commonwealth All Stars
3.10pm – Australia v Commonwealth All Stars (field 2)
6.40pm – Australia v New Zealand
DAY TWO
10.20am – Australia v New Zealand
12.35pm – New Zealand v Commonwealth All Stars
3.05pm – Gold medal match (First v Second ranked sides)