Demolished rugby league grounds we loved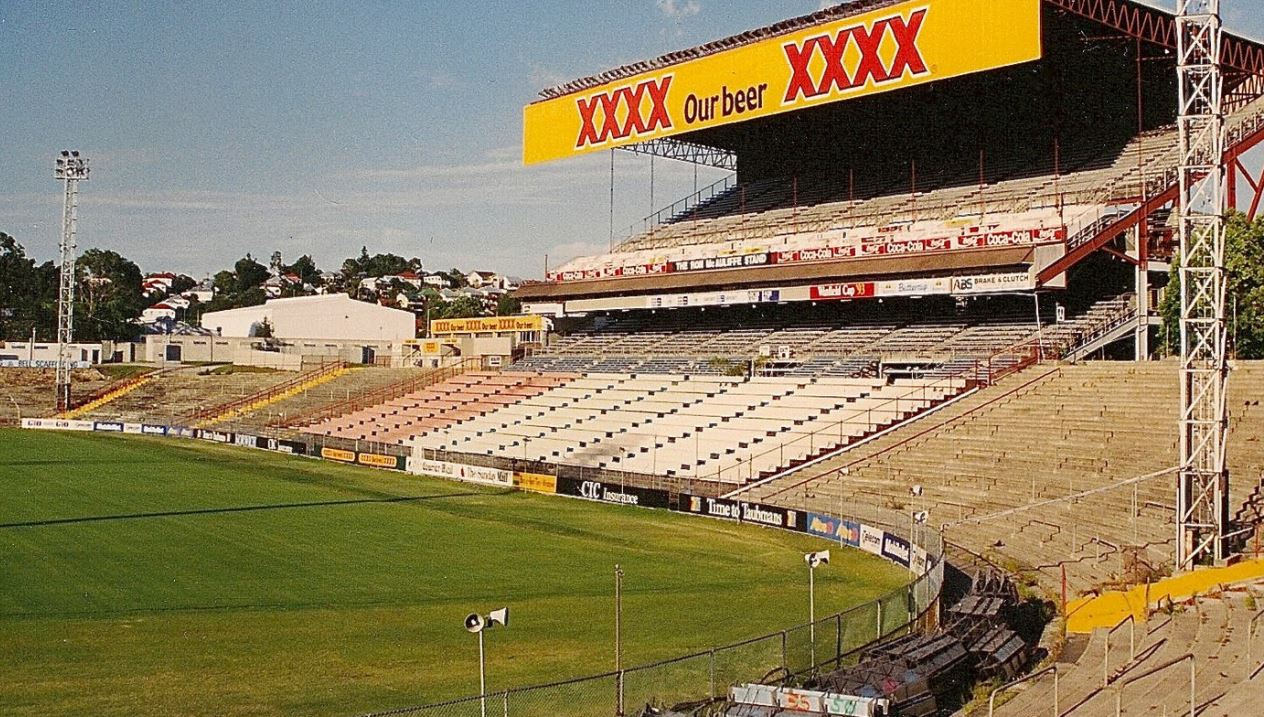 BY STAFF WRITERS
They hold some of rugby league's greatest memories but are sadly no longer around to see the light of day. No longer here to share. They are rugby league's demolished grounds of the past.
Lang Park
Location: Milton, Brisbane
Opened: 1914
Demolished: 2001
Tenant: Brisbane Broncos
Built on a cemetery, the old Lang Park first hosted mostly athletics and soccer but soon became the spiritual home of Brisbane rugby league. Lang Park became the home ground of the Brisbane Broncos with their introduction to the NSWRL in 1988 with Game I of the 2001 State of Series the last game to be played on the famous old venue. It was then knocked down with the new Suncorp Stadium built in its place.
Cumberland Oval
Location: Parramatta, Sydney
Opened: 1879
Demolished: 1982
Tenant: Parramatta Eels
Cumberland Oval wasn't pretty to look at and probably harder to play on for visiting sides taking on the Parramatta Eels. Remarkably, it was their own fans who put the final nail in the ground's coffin after winning the 1981 premiership. Very happy (and very drunk) fans rioted on grand final night burning the main grandstand into ashes. It didn't matter much, it was soon to be replaced by the Parramatta Stadium which would open in 1986.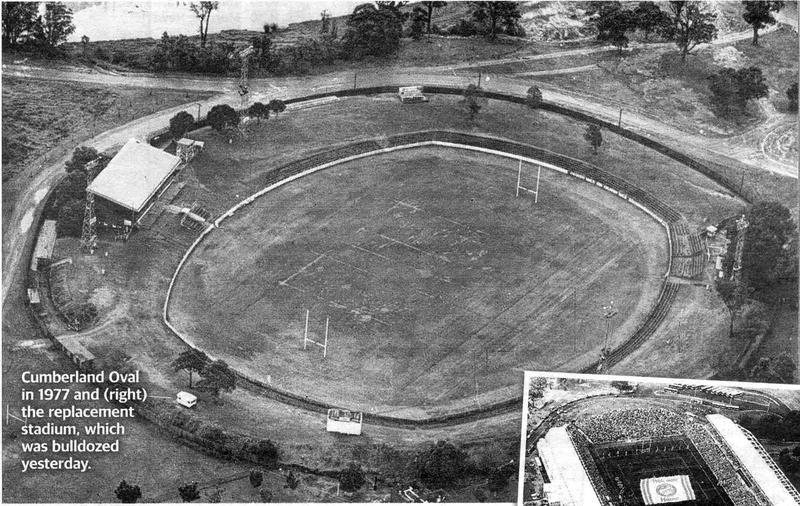 Old Sydney Showground
Location: Moore Park, Sydney
Opened: 1882
Demolished: 1998
Tenant: South Sydney Rabbitohs
The impressive Fox Studios entertainment quarter now stands in its place but the Sydney Showground was once the host of some of Sydney sport's greatest moments including World Series cricket in the 1970's and the first game of rugby league to be played in Australia – a match between New South Wales and New Zealand in 1907.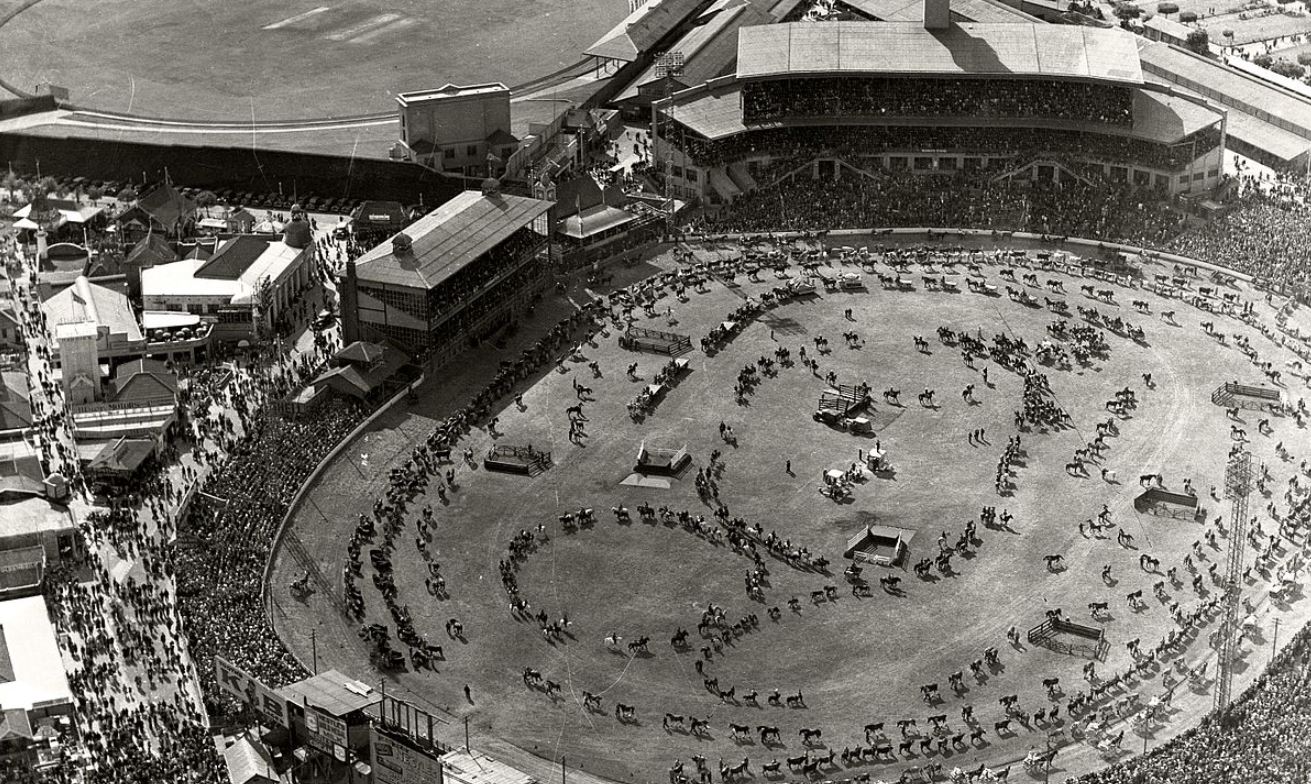 Orana Park
Location: Campbelltown, Sydney
Opened: 1970
Demolished: 1998
Tenant: Western Suburbs Magpies
One of the spiritual homes of the Western Suburbs Magpies who moved away from Lidcombe at the end of 1985. Due to the club's merger with the Balmain Tigers, the Magpies only played a handful of games on the newly built Campbelltown Sports Stadium.
Sydney Sports Ground
Location: Moore Park, Sydney
Opened: 1911
Demolished: 1986
Tenants: Eastern Suburbs, South Sydney Rabbitohs
Situated where the dreaded grassed car park next to the SFS now sits – the Sydney Sportsground was the home to Easts and their arch rivals South Sydney but was also used as a speedway for many years. It was demolished in 1986 with the arrival of the SFS.
Parramatta Stadium
Location: Parramatta, Sydney
Opened: 1986
Demolished: 2017
Tenant: Parramatta Eels
Built on the same site as Cumberland Oval, Parramatta Stadium immediately became one of rugby league's best boutique stadiums when it was opened in 1986. It was knocked down in 2017 to make way for the brand-new 30,000 seat stadium which will be completed in 2019.