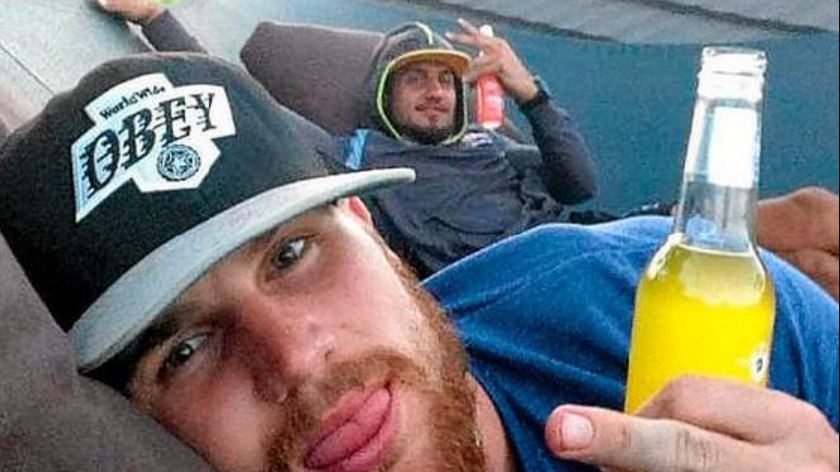 What your NRL team is drinking this holiday season
December 20, 2017
BY STAFF WRITERS
It is the end of another year and what better way to see it out than to let your hair down with a few drinks between friends and family?
The81stMinute's team of investigative journalists have put their genius heads together to make this exclusive list.
What is your NRL team drinking this holiday season?
Cowboys: Bundaberg Rum
The boys from Townsville are getting amongst it with plenty of rum, midget throwing and the annual 'Matt Scott Challenge' where teammates test their strength by punching Scott in the guts in an attempt to knock the can of rum from his big melon – he's still undefeated.
Roosters: Dom Pérignon
No surprises here. Just when you thought the Roosters couldn't get any more annoying Cooper Cronk comes along.
Broncos: XXXX
You have to give it to those Queenslanders. They love their cat piss.
Storm: 3 Ravens
Walk down any alleyway in Melbourne and you're bound to fall face first through a wall into some oddball hipster bar. And there you will find the Storm boys.
Wests Tigers: VB or 4 Pines
The local Macarthur boys aren't too fussed. They'll drink anything. Only problem is, the other half of the team spend most of their time searching Sydney pubs looking for the most expensive craft brew they can find.
Sharks: Vodka Cruisers
Josh Dugan has hit the Shire and he's brought his lifetime supply of Vodka Cruisers with him.
Dragons: Old-Fashioned
Okay so Paul McGregor reminds us of some old beaten-down private detective and we're certain he forces his booze preferences on his players.
Knights: Everything
Uncle Joey is heading home to throw a two week bender and he has absolute final say over what these current Knights are throwing back.
Warriors: DB
The Kiwis will start on DB but things will escalate pretty quickly. If they're doing it right, it will probably end in head-butting competitions, arm wrestling and someone pulling out an acoustic guitar.
Bulldogs: Arak
Yeah it's summer and stinking hot but things are going to get milky out at Belmore. Then kick back with some hashish in the hookah. Let the good times roll, baby.
Panthers: Woodstock
Macca's run, slam down a few cans of Woodstock, wack on the Lynx Africa and off to the Pioneer Tavern. Bliss!
Titans: Every cocktail ever made
The boys love the Gold Coast. They really like playing footy too.
Raiders: Black Velvets
Englishmen Josh Hodgson and Elliott Whitehead have got the lads on the Black Velvets – Guinness and champagne. Coach Stuart unfortunately has been blacklisted after getting white girl wasted on them earlier in the season and calling out Shannon Boyd and Junior Paulo for fisticuffs.
Eels: Whatever Nathan Brown wants to drink
See above.
Sea Eagles: Spirytus Rektyfikowany
The most potent drink in the world at 96%. Apparently Manly's coaching staff had had a bottle each before their pub fight in September.
Rabbitohs: Red Wine (and bread)
Souths owner and Hollywood star Russell Crowe is apparently preparing for his next role as Jesus and has reportedly offered the role as Judas to Angus Crichton. Triggered!