Sisa Waqa outed for stealing from fans to fuel gambling addiction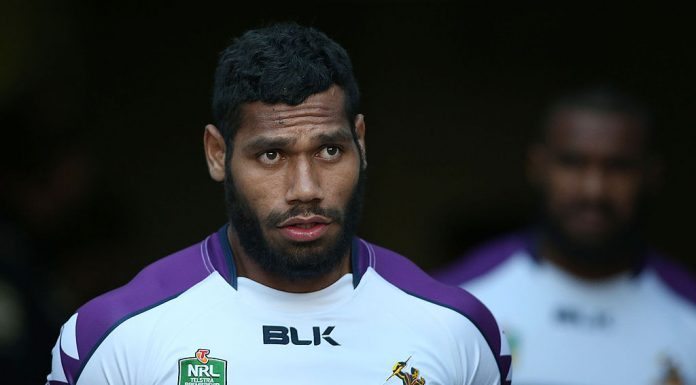 BY CURTIS WOODWARD
Former Melbourne Storm winger Sisa Waqa has reportedly fled to Fiji amid claims he borrowed thousands of dollars off starry-eyed Storm supporters to aid his gambling addiction.
Channel Nine's A Current Affair revealed on Wednesday night that he owes $12,000 to student Adrian Paul and $1200 to business owner Kieran Atkin.
''I thought he's a high-profile footballer, we had only known him a short time but he seemed like a very genuine person,'' Atkin told Channel Nine.
''Through his social media I saw his was very religious and we took that as face value and trusted him at that stage.''
Waqa kept stringing the fans along by telling them that he was awaiting payment from his French rugby club.
"It was almost daily, twice a day even, I'd deposit 500 then I'd get a text 'hey bro , another 500'" Paul said.
''He sent me a text that said he tactically scammed me, that he tactically lied to me."
According to The Mole on Wide World of Sports, Waqa's poison is pokie machines.
A Current Affair also revealed that the Fijian outside back owes a large sum of money to the Salvation Army.
"He had a bad problem with the pokies," a Storm official told WWOS.
"We tried to talk to him and get him counselling, but he didn't want to know."
Waqa debuted for the Sydney Roosters in 2009 before claiming a premiership with the Storm in 2012. He played his last NRL game in 2016 with the Canberra Raiders.