Former Roossster ssset to ssstar in 'Snakes in a Jail'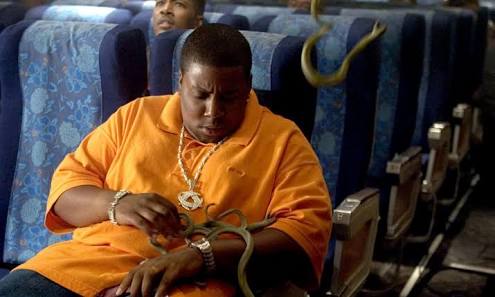 BY STAFF WRITERS
Former Sydney Roosters prop Martin Kennedy will learn his fate in November after the courts adjourned his case on Wednesday.
The hulking front rower is up on 41 cases of wildlife smuggling after a raid on his Bondi home found over $100,000 in cash and exotic and very illegal snakes.
Kennedy is (was) a snake breeder and owns the Snake Ranch on the Central Coast.
The Queenslander has openly spruiked his love for snakes in the past.
'We pretty well cover every species in Australia, but it's not legal to have snakes from overseas," Kennedy told News in 2013.
"It's the biggest collection of snakes in Australia and we'd go through more rodents per week than Taronga Zoo and the Reptile Park combined."
Oops.
Or should we say oopssssssssss?
But it's not all bad news for Kennedy.
Suspended NRL player Martin Kennedy has found himself in more trouble being arrested for animal trafficking. @mr_timdavies reports. #9News pic.twitter.com/FQnyLPOPYl

— Nine News Sydney (@9NewsSyd) March 4, 2017
Rumour has it Hollywood is interested in telling his story. Whispers suggest 'Snakes in a Jail' as an early working title.
A number of Hollywood studios are said to be down to bank the film but could be CONSTRICTED by recent events and may have to SCALE back negotiations.
You're welcome.