Cronk hammers Fifita for disrespecting Kangaroos just before announcement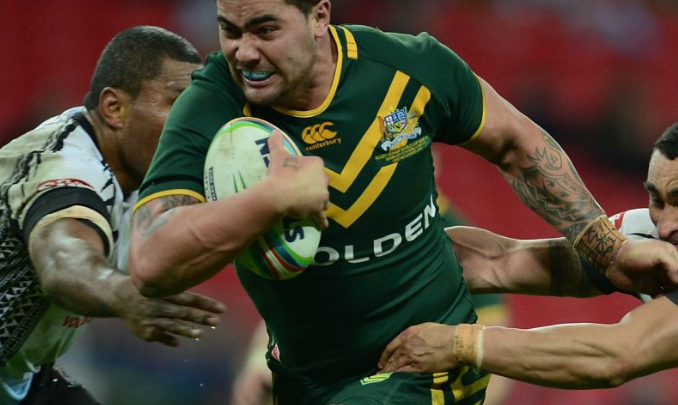 Incumbent Australian half Cooper Cronk has ripped into Tongan World Cup defector Andrew Fifita after the big prop turned his back on the Kangaroos to represent the Tongans at the upcoming tournament.
Cronk questioned Fifita's methods saying he has disrespected the Kangaroos by leaving his switch so late.
"I've got one thought on it and I've got the thought that I probably should say. I reckon it's disappointing, I reckon it's poor," Cronk told the Big Sports Breakfast.
"I've got no issue with Andrew relating himself to the country of his birth of his father's heritage of Tonga. If he feels more connected to the Tongan country and the jersey and rugby league in Tonga, I've got no problem with that.
"The issue I have, you want to talk about respect and carrying yourself in a respected manner, he made the phone call an hour before the team was assembling in Sydney for the official photos and things like that.
"And from reports he put something up on social media about four days before about looking forward to the World Cup and representing Australia.
"There is a right way to go about things and there is wrong way to go about things and I think he's gone about it the wrong way."