Let's get serious for a minute: Cleary and Cartwright to blame for Penrith's loss to Broncos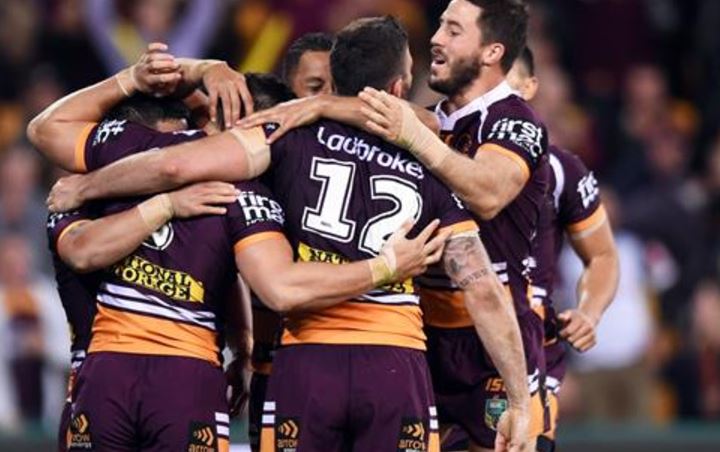 BY CURTIS WOODWARD
The Brisbane Broncos will face premiership-favourites Melbourne Storm in a preliminary final next weekend after a 13-6 victory over the Penrith Panthers at Suncorp Stadium on Friday night.
But did the Broncos beat the Panthers or did the Panthers beat themselves?
Penrith never had a better chance than last night.
Facing a Broncos team without linchpin Darius Boyd should have been enough to see the Panthers qualify for week three – most experts believed as much. All they had to was show up, rip in and play the footy we all expected them to play.
Panthers fans should be frustrated this morning.
For all the hype, Anthony Griffin's men simply didn't show up.
It's easy to give them a pass considering how young they are. They'll learn from this. But you can't put halfback Nathan Cleary on a pedestal and call him the wisest 19-year-old in the world in one breath and then defend him in the next when he's steering a sinking ship in a very winnable sudden death semi-final.
Penrith looked their most dangerous on Friday when they were punching through the middle on the back of Reagan Campbell-Gillard, James Tamou and their other forwards. Even in the later stages when time was running out, they still looked like they could snatch the win but only when they were peppering Brisbane's ruck.
But it was few and far between.
Instead, they continuously pushed the ball sideways with block plays. The Broncos picked them off all night. Corey Harawira-Naera will be having nightmares for weeks after the treatment he received from Brisbane's defenders too. Cleary kept going to him and the Broncos kept hitting him.
Incredibly, Brisbane probably won the kicking battle too. Hard to believe considering how bad the Broncos were at times. Benji Marshall shanked a number of kicks throughout the night but it was Penrith's attacking kicks that would have disappointed Coach Griffin.
It was like clockwork. Panthers on the attack, thirty or forty metres away, last tackle, Cleary bomb. Panthers on the attack, thirty or forty metres away, last tackle, Cleary bomb.
Cleary has been amazing in 2017 but let's call a spade a spade.
The little halfback didn't have a shocker but the Panthers lacked direction and intent and that is the playmaker's job – to get his team moving.
As frustrating as the Panthers were, they were still in it at the back end of the game.
"For a 15-minute period I thought we would claw them back," Griffin said at the post-match press conference.
Afterburners engage! ✈️#NRLFinals #NRL pic.twitter.com/JnQcF2PWyp

— NRL (@NRL) September 15, 2017
One of the @PenrithPanthers best chats to Freddy.#NRLFinals#NRL pic.twitter.com/dmQdyFWHIU

— NRL (@NRL) September 15, 2017
"I'm so proud of the players, but there's some mixed emotions. A lot of the younger guys in their first season went toe-to-toe with Brisbane in a semi-final at Suncorp."
In those times when things aren't quite clicking, your x-factor players get you across the line – they steal it for you.
This was Bryce Cartwright's job last night.
He failed.
Cartwright is most effective when he's playing at and through the line – not before it.
It appears he's content to be the player he wants to be. And if that's the case than he'll have a tremendous NRL career as a super sub but he will never reach the heights of his famous uncle and he will certainly never play State of Origin.
It's an injustice we as a state think higher of Cartwright than a warrior like Dale Finucane. Who do you think teammates would prefer to play with?
Last night Cleary and Cartwright – Penrith's great hopes of the future – were shown up.
The Panthers hadn't beaten a title contender all season.
Last night against the Broncos, sans Darius Boyd, Penrith had their chance to beat a premiership heavyweight and qualify for a preliminary final. Last night they proved that the hype was always overblown.