COMMENT: Friday 6pm time slot at Sydney Cricket Ground disrespects the legends of history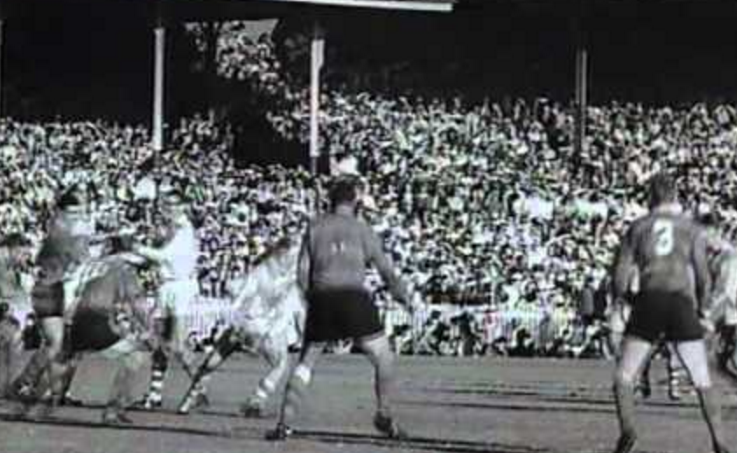 BY CURTIS WOODWARD
@woodward_curtis
They are the two most famous rugby league clubs on the planet – St George Illawarra Dragons and the South Sydney Rabbitohs – the Big Red V against the cardinal red and myrtle green.
They've produced some of the game's greatest names too. Reg Gasnier, Clive Churchill, Graeme Langlands, Johnny Raper, Ron Coote, John Sattler and Norm Provan just to name a few.
The Dragons and Rabbitohs made the Sydney Cricket Ground their own for decades.
Each glorious moment, carved into history. The cold winter months at the SCG belonged to these clubs.
It's Retro Round 2017.
You could assume someone looked at the draw for NRL Round 22, put a big circle around Dragons versus Souths at the SCG and scribbled in big capital letters: "AFTERNOON GAME".
Assume this and you'd be dead wrong.
Channel Nine didn't pick it up and the NRL didn't push for it.
Instead of a nostalgic clash at the spiritual home of rugby league on a sunny Saturday or Sunday afternoon, these mighty clubs will play at 6pm on Friday night.
Another fierce rivalry is the Canterbury Bulldogs and Parramatta.
Okay, okay. So if it wasn't Dragons and Rabbitohs, surely Bulldogs/Eels got the Sunday 4pm time slot? No? Okay so they got the Friday 8pm slot?
Wrong again.
The Bulldogs and Eels will play on Thursday night at ANZ Stadium.
To bamboozle everyone just a little more, 15th placed Wests Tigers, have another Sunday 4pm match this weekend when they play Penrith. This will be the third consecutive week they've been on Channel Nine's Sunday coverage. They get another one next week.
If you think you're bemused, spare a thought for all those Dragons and Rabbitohs legends.
Why bother even going back to the SCG?
@woodward_curtis