Benji Marshall signs with Wests Tigers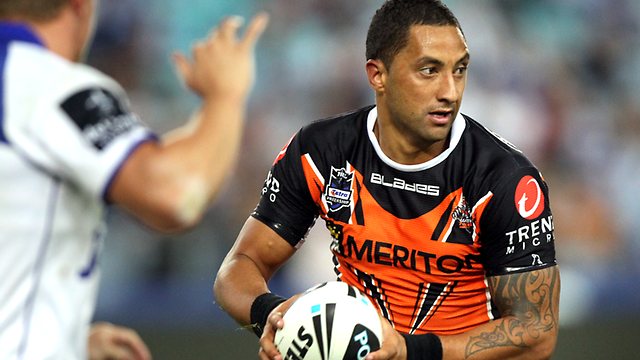 Arguably Wests Tigers greatest ever player is returning to the club in 2018 with Fairfax reporting that Benji Marshall will finish his career at Concord.
"I'm coming home," Benji told Fairfax.
"And it feels good. I never wanted to leave the place, and I've tried several times to get back and now I've got my chance."
The former Golden Boot winner revealed he had considered heading home earlier.
"We talked about a mid-year switch.
"But in the end I felt like I wanted to see this year out with Brisbane because it's been so good for my game and I've still got work to do with Brisbane. I'm their professional 18th man. My time here with Brisbane has really turned my game around and it has rejuvenated me.
"The way I announced I was going to the [Auckland] Blues seemed right at the time, but now that I look at it, I wish I had done things differently," Marshall said. "I never wanted to leave the club, but they didn't want me and I probably could've handled things better back then. The great thing about returning has been telling my family. Most of them are still Tigers fans and they are really happy with the decision. And I'm really happy because I love the club. I tried a few times to come back since I left, but the opportunity just wasn't there under Jason Taylor or Mick Potter.
"Now it's there I hope I can make a difference as a senior player and as someone who might be able to mentor the younger players.
"I come back to the club as a different person and player. I now know how to have a good look at myself and realise how to accept responsibility for my actions and how to fix what I may be doing wrong. In the past it was easy to blame other people instead of owning my flaws or errors."
Marshall will be in competition with Luke Brooks and Josh Reynolds for a starting position.