Alby Talarico: The little Italian kid that turned his love into a reality and why he's not done yet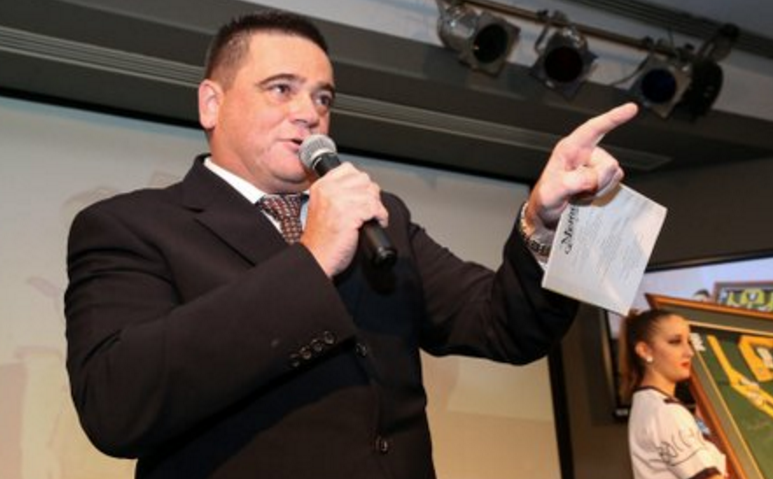 BY CURTIS WOODWARD
Alby Talarico has a love for rugby league that all of us can relate to. But while some are simply content to buy a jersey or a membership – Talarico has turned his passion into something more.
Born in Balmain, Talarico's obsession began as a small boy. On weekends he would listen to the big NSWRL games as commentary crackled through the transistor radio. It was magic. From venues far and wide, Talarico could teleport himself to any ground in Sydney.
If his classmates hadn't heard the results of the weekend, they'd soon find out on Monday morning as this fast-talking Italian kid ran through the scores – even including a phantom call of the Try of the Round.
He was also quick to point out that he won Player of the Year two years running for Croydon Park Primary School as a vicious, runaway centre. They also didn't win a game. Apparently his talent alone wasn't enough.
There was a switch to soccer but it wasn't the same. He even joined St John Ambulance as a cadet just to sit sideline at League matches.
"I've a had passion to call footy since age 7 – a long time ago," he told us.
"I grew up when radio was king and around the grounds scores would filter through. The callers were my window to the Rugby League World.
"What Frank [Hyde] said was gospel, what Col Pearce called was correct. Geoff Prenter was a great caller along with Ray Warren and Alan Marks on the ABC.
"I had three radios on at once if different games were being called. Then along came Hollywood (Greg Hartley) & Zorba (Peter Peters).
"After the match it was Ian Hays Cavalcade of Sports which was one hour and forty five minutes of League & fifteen minutes of sport."
After a stint at Triple H FM, the former Coogee Dolphins President and real estate agent by trade branched out creating Steele Sports.
The new digital platform began to shine a serious spotlight on something other than the National Rugby League and it gave Talarico the outlet he craved.
"We felt that the second tier didn't have a voice and there were only a few community stations calling matches.
"So we thought 'let's have a crack', build it & they will come – in our case listen & engage.
"Steele Sports has helped so many aspiring callers and in turn they have brought so many different styles. Ultimately I'd like to partner with a vision provider.
"I'm a firm believer in that people hear what they see. I still have a dream, as do all the lads. I hope Steele can provide the pathway to become a reality for everyone."
#RetroRound
Celebrating Traditional
Rugby League @NSWRL @newtownrlfc v@NRL_Bulldogs
Listen Live Saturday 3pm@Steelesport pic.twitter.com/ZeAk3SF9kC

— Steele Sports (@Steelesport) August 2, 2017
Most would be happy with their own station but not Talarico. If you're ever headed to a fundraiser or event relating to footy – chances are you'll see Alby at some point as the auctioneer.
"Recently I did the Men of League for Ron Coote and we managed to sell his signed 1970 NSW jersey for $30,000 – it stalled at $6000 [but] then took off.
"I always do Men of League Sydney Metro for my mate Henry Morris who was given a special award last week. Plus Western Suburbs and off course my beloved Jets and Coogee Dolphins. That was an extraordinary auction last week. People were buying items then donating them back.
Join @woodward_curtis @Matt_french24 for Ball by Ball Action
Sat 3pm @NSWRL@IntrustSuperPrm @WestsTigers v @NthSydneyBears@BlackAndRedBear pic.twitter.com/qDNy01LzXL

— Steele Sports (@Steelesport) August 2, 2017
"That money went to Ronald McDonald House."
So what does a man like Talarico crave?
"The feedback we get through social media [for Steele Sports] makes it worthwhile. Especially from parents in country towns. Recently Wally Lewis' brother came up to us and thanked us for calling. It's the only way they get to hear how their son was doing."
Recognition.
What any great man wants.
Catch a big double header this Saturday on Steele Sports with Newtown hosting Canterbury while The81stMinute Call Team will be at Leichhardt for Wests Tigers and North Sydney.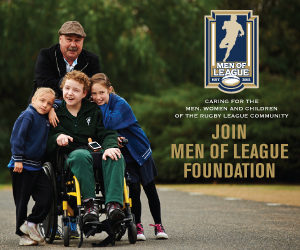 *Header image © Noel Kelly's Kids