6pm Friday nightmare must end as desperate Arthur begs bosses to let fans leave work early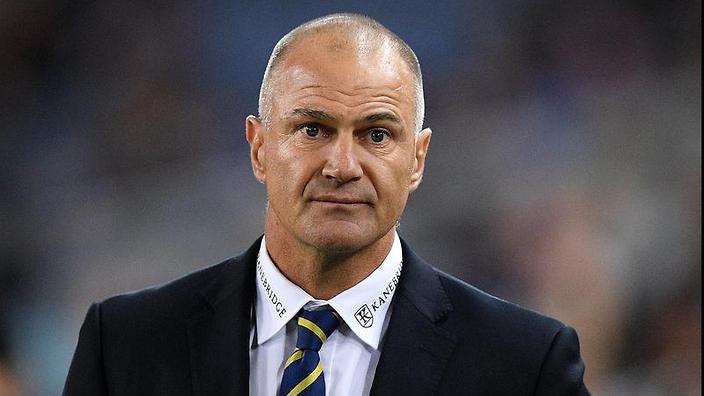 BY CURTIS WOODWARD
The Parramatta Eels are on fire and are set for the 2017 Finals.
While they don't have that unstoppable momentum of 2009 just yet or the invincibility of 2001 (up until the grand final), these Eels are proving their worth every time they run out onto the field.
On Friday night, Parramatta face the Newcastle Knights at ANZ Stadium just a week after old foes St George Illawarra and the South Sydney Rabbitohs battled each other in front of a man and his dog at the Sydney Cricket Ground in the dreaded Friday 6pm time slot.
Sure, Parramatta against 16th place Knights at 6pm probably makes sense.
This argument however is that the 6pm fixture shouldn't exist.
And who is left to promote the game? None other than poor old Eels Coach Brad Arthur.
Actually, promote isn't the right word.
The Parramatta mentor has been left to beg bosses across Sydney to let Eels fans off work early just see the game.
"To whom it may concern," his letter reads.
"Please allow passionate Parramatta Eels supporters to leave work early on Friday, August 11.
"It's the tail end of our 70th season and we need our fans at ANZ Stadium for the 6pm kick off to help bring our Blue & Gold home.
"Thank you for your understanding.
"Sincerely, Brad Arthur."
The Eels aren't the first team to try such a thing this year but how poor a look is it?
It follows arguably the world's most famous rugby league clubs, the Dragons and Rabbitohs, playing at the SCG last Friday instead of a Saturday or Sunday afternoon match.
Captain and club favourite Tim Mannah will also play his 200th first grade game.
"We're asking for all bosses out there to give everyone a bit of an early mark. Half a day maybe, and get them out there to support," Arthur told Fox Sports.
"We've got a club legend in Tim Mannah who's playing his 200th game and he probably deserves it more than anyone to have real good support behind him for this game.
"He's been through some tough times with the club and he's never wavered or wanted to walk away from the club so it's be great to get a really big fan base out there for him on Friday night."
Good luck with that, Tim.