Potential v Potential: Lolohea's battle with Moses could decide grudge match at ANZ Stadium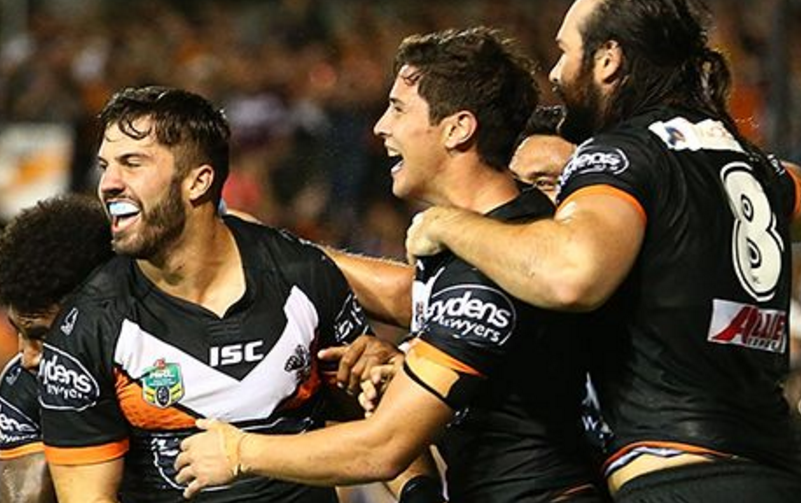 He has played almost 60 NRL games but Wests Tigers recruit Tuimoala Lolohea says he is yet to play to his full potential in first grade.
The prodigy burst onto the scene at the New Zealand Warriors in 2014 but failed to nail down a permanent spot in the Warriors backline.
"I'm feeling pretty good and getting better each week as I go on," Lolohea said ahead of a grudge match against Parramatta at ANZ Stadium.
"Ivan (Cleary) has helped me out a lot, and I can't thank him enough for what he's done.
"But I actually don't know how far off my best I am, to be honest.
"I don't think I've ever actually played to my best before and Ivan has said that to me too so hopefully I'm building towards that and hopefully I can show that on the field soon.
"I think it's down to me playing the way I play for the full 80 minutes.
"The games I've played, I've been good for 60 and then hidden for 20.
"So if I can get an 80-minute performance of myself playing the best that I can, I think I can help the team a lot."
Lolohea has walked straight into a rivalry against the Eels that has simmered along since former Wests Tigers five-eigth Mitchell Moses walked out to join the Eels.
The clash between Lolohea and Moses could decide the match.