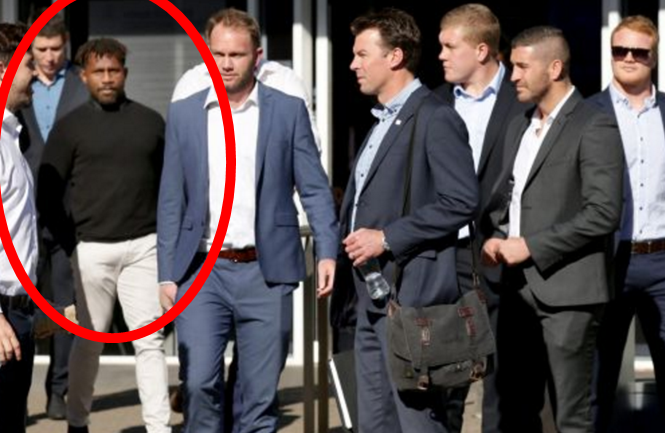 Did he really wear that? Segeyaro channels the wood work teacher in all of us
July 5, 2017
BY SCOTT DILLON
What in God's name did James Segeyaro wear to the RLPA's meeting with the NRL at League Central?
You have to give Segeyaro points for originality but the Cronulla dummy half stuck out like a sore thumb as he channelled the wood work teacher in all of us.
While the likes of Joel Thompson and Aidan Guerra went with business shirts and slacks, Segeyaro lobbed up in a delightful black jumper and tight cream-coloured jeans.
Thank Baby Jesus and Tom Cruise there wasn't a red carpet.
"Who are you wearing, James?"
"I'm wearing Lowes, Angela Bishop, Lowes".
The guy that thought putting those silly big RLPA hats on all the players was a good idea slept a little easier last night.