Rugby league world hits back at media outlet for Tim Glasby story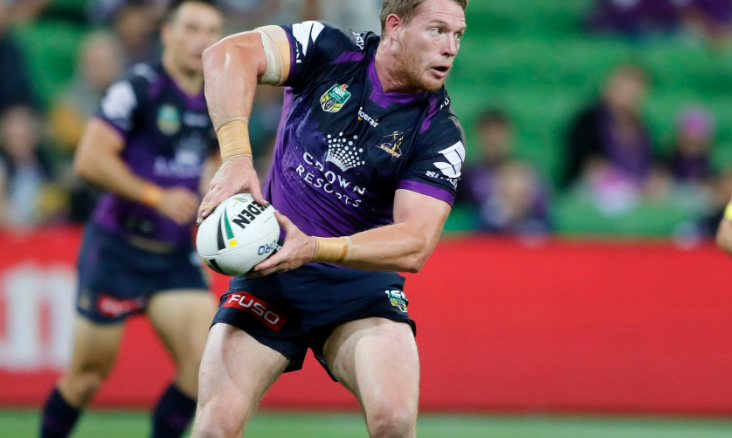 New South Wales players have joined the growing chorus of criticism to an article grilling Queensland debutant Tim Glasby where the Melbourne prop was labelled a "nobody" by The Daily Telegraph.
"I saw that and thought it was really poor form," Wade Graham said.
"To play at this level a lot of hard work and dedication has gone into it and to achieve his dream, it should be a cause for celebration for him and his family.
"For his family to have to read that, they should be able to celebrate a lifetime's dedication."
Many others came out in defence of Glasby:
Its easier for media to discredit others than actually acknowledge the dedication & hard work that it takes to get them there #embarrassing pic.twitter.com/h6qvRsu4pN

— Joel Thompson (@joel_thompson12) June 13, 2017
Tim Glasby a nobody!?! What?? Not if you watch Fox League, where you could have seen every game he's ever played in the NRL. @FOXNRL @storm

— Warren Smith (@WarrenSmithFOX) June 13, 2017
Some peanut head from the tele should be shown the door.. wonder why a big percentage of nrl players suffer from depression and anxiety

— bryce gibbs (@bryceegibbs) June 13, 2017
We are proud of Tim Glasby & his selection for QLD along with all the other players'. It has come through great sacrifice & professionalism. pic.twitter.com/sTtHbutjoL

— Clint Newton (@c_newton11) June 13, 2017
Scott Minto even responded to the Daily Telegraph's Tim Glasby back page! How good! #Origin pic.twitter.com/qyfoS5tiox

— John Dean (@JohnDean_) June 13, 2017
I feel for Tim Glasby re the negative chat. The bloke is making his Origin debut. It's a proud moment for him and his family.

— Nathan Ryan (@Nath_Ryan) June 12, 2017
Hope he has a great game. Terrible article, Easy to sit & type! But people work there whole life for a moment like this. Go well mate! pic.twitter.com/07PiKpi9Dc

— Jackson Hastings (@JackoHastings) June 13, 2017