Laurie Daley must pick his State of Origin Blues for the future and to save his own job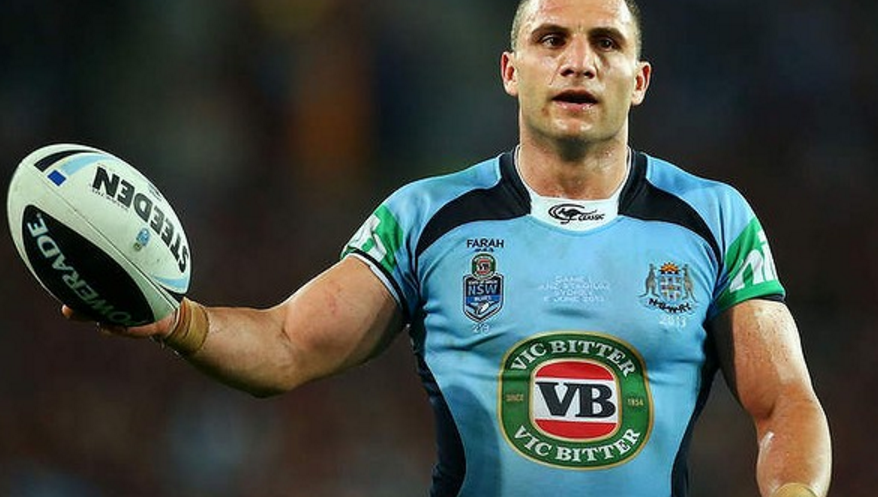 BY CURTIS WOODWARD
Someone far more important once said, "Those who fail to learn from history are doomed to repeat it". The question is, has the New South Wales Coach Laurie Daley ever heard the saying?
The short answer is probably not.
Here we are knocking on the door of another State of Origin series and every day we inch closer, Blues fans become queasier.
Being a New South Welshmen is like being a sleep-depraved 1980's teen trying to fight off Freddy Krueger. You know it's coming but you just can't stop it. Forget how mighty the Queenslanders have been. The Blues continue to miss the trick because they no longer trust the system that made Origin so great.
Instead of picking Nathan Peats at hooker ahead of Robbie Farah or anyone but Mitchell Pearce at halfback – Coach Daley has become everything he wasn't as a player. As every day passes, the momentum for Farah and Pearce gains speed.
"I think Robbie has been there and done that in the past," Daley said on Fox Sports.
"He's a great player but we have other options.
"Nathan Peats from the Titans, Pete Wallace from Penrith. Those type of guys. Cam McInnes from the Dragons is playing decent football, Api Koroisau from Manly.
"What you have to do is weigh everything up. You have to weigh up the experience factor against someone who's been there before or someone who's about to debut. Do you think they will be able to handle the occasion?
"Then it will come down to the make-up of the team and the style that we want to play.
"It also will be determined by the halves at this point."
Yours truly is happy to stand corrected but how do you gain experience without being picked by the coach?
Why wouldn't they be able to handle the occasion?
With just two and half weeks to go until State of Origin, some of the games Biggest Names have staked their claim for a Blues jersey. #9News pic.twitter.com/JHAT4aEWub

— Nine News Sydney (@9NewsSyd) May 13, 2017
ROO DOWN: QLD State of Origin hopes dealt a severe blow with fears #JohnathanThurston could miss the entire series. #TenNews pic.twitter.com/YRcDhSAjSr

— TEN Eyewitness News (@channeltennews) May 6, 2017
It defies belief that Daley isn't under more pressure to retain his position heading into the 2017 series. He is 1-3 against Queensland and looking down the barrel of a third successive series loss to the Maroons. His selections for Game I may well end his tenure in the top job.
If he goes with Farah again, a man sitting on the bench at the South Sydney Rabbitohs, all bets should be off.
Daley's disability to trust anyone else to pull on the Blues jersey may well be the thing that kills his career. How will we know if Peats is ever good enough until he runs out in the jersey? It's an odd hypothetical that Daley throws up. Because how many times has Farah outplayed Queensland legend Cameron Smith anyway?
How many times has Pearce dominated Origin and given Cooper Cronk a bath?
Barely never?
How about ever.
Queensland has every right to stick loyal to their players because they keep on winning.
Why are the Blues and Daley so loyal?
If Daley has any kind of foresight he will begin the revolution and pick Peats and company. If he doesn't and the Blues lose again – what then?
When will Daley fall on his sword?