Cooper Cronk is headed to Sydney but reveals he may not play again in 2018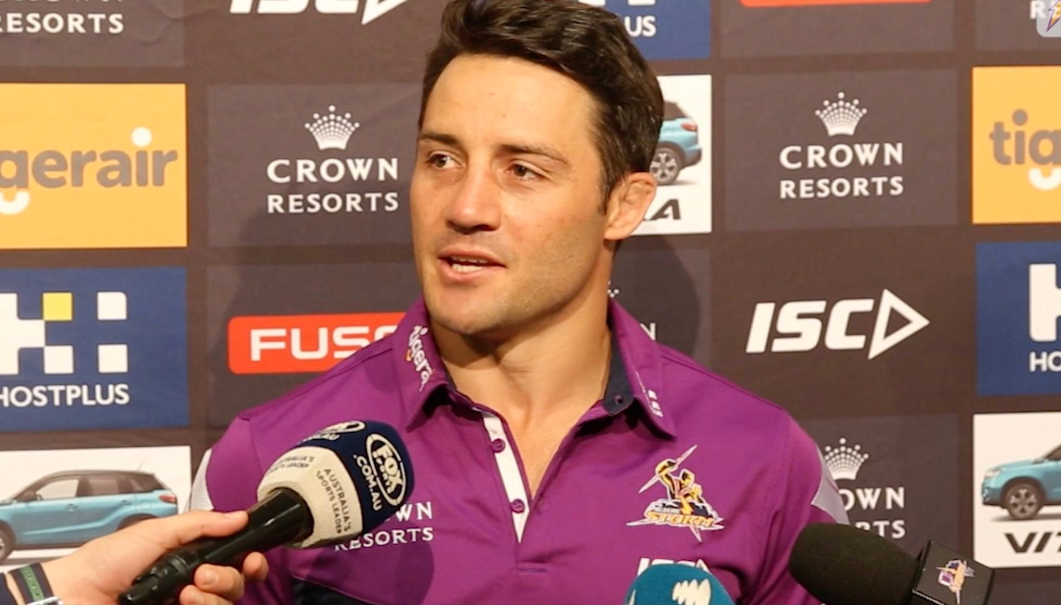 BY CURTIS WOODWARD
Cooper Cronk has revealed on Fox League's NRL 360 he may retire at the end of season.
The legendary halfback became a worldwide trend on social media on Tuesday when he announced he would end the "big three" Melbourne Storm era by moving to Sydney to be with his fiancé.
That sparked shockwaves and Sydney clubs began to crunch the numbers but now Cronk says he may in fact retire a one club player.
"I've got no interest in taking offers or looking at offers or even considering offers from Sydney any time soon, and I'm talking over a couple-month period, because I actually don't know if I want to play on next year," Cronk said.
"There's a lot of things I need to take into account; 2017 has the potential to be a massive year football-wise. You've got Origin then the World Cup.
"To sit here and consider things in terms of Sydney opportunities I've got to be honest with you, I won't be looking at that for some period of time."
Cronk has played over 300 games for the Storm in a career that has spanned 15 years winning premierships, a Dally M and countless representative jerseys.
Meanwhile former Queensland State of Origin playmaker Ben Ikin believes Melbourne has a ready-made replacement for the departing halfback.
"I'd go for Brodie Croft," Ikin told Fox Sports News 500.
"I went down and spent a bit of time in Melbourne in the off-season and I heard the stories about Brodie Croft, who's been a bit of a star in their junior system — he talks like Cooper, he looks like Cooper, he runs like Cooper, he lives his life like Cooper, and apparently cops a bit of a bagging because he's the class nerd.
"If you know Cooper Cronk you'll know he's a bit of a rugby league nerd, he does things differently.
"Young Brodie has modelled his game and his preparation on Cooper, which is a great thing to do having seen what Cooper has been able to achieve."
@woodward_curtis